SUNDAY: Back-to-school event at Mary's Place shelter, with backpacks and haircuts
Know a family with kid(s) that need a little help getting ready to go back to school? Check out this event on Sunday at the Mary's Place White Center shelter (8th and 108th):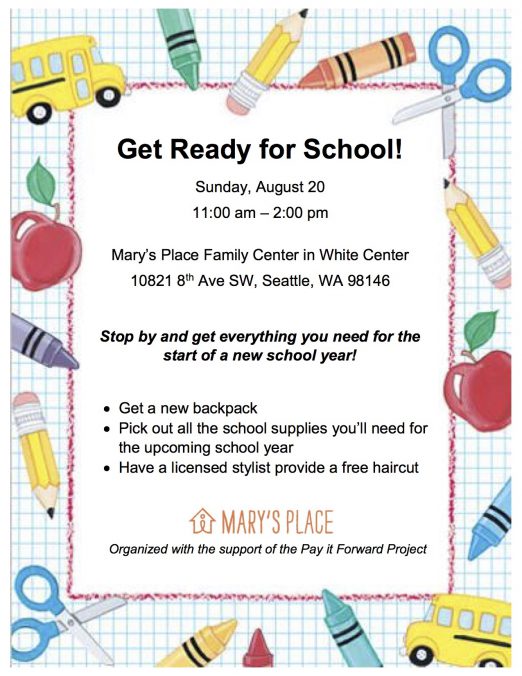 Organizers say they have two barbers and two hairstylists confirmed to help out, and that manicures will be available for the children too.
You can follow any responses to this entry through the RSS 2.0 feed. Both comments and pings are currently closed.