FOLLOWUP: Popeyes, Starbucks taking shape in White Center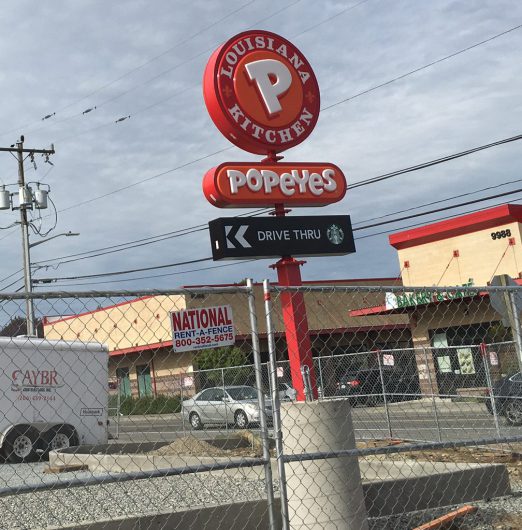 Passing 16th SW/SW 100th on Monday, we spotted the signs, one year after we brought you first word that Popeyes Louisiana Kitchen and Starbucks would be opening new stores where White Center Chevron used to be.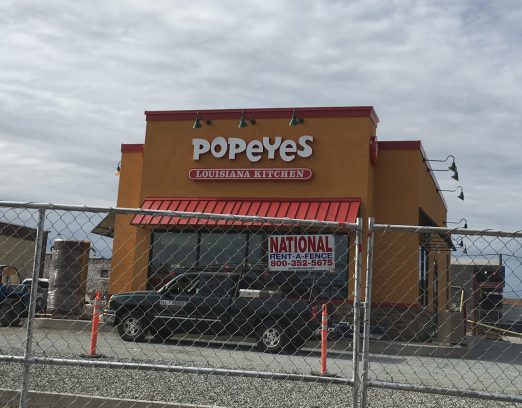 While the Starbucks building signage wasn't up yet, the sign answers a question we hadn't been able to get the company to answer – yes, it'll be a drive-thru, as will Popeyes. We did reach Starbucks today for comment on the opening timeframe; they tell us they expect the store to open in August. (As you might recall, the location will also feature a job-training program.) We are still trying to get opening info from Popeyes, via either their local franchisees or national HQ; no luck yet.
You can follow any responses to this entry through the RSS 2.0 feed. Both comments and pings are currently closed.