ROAD WORK: Repaving work on SW 107th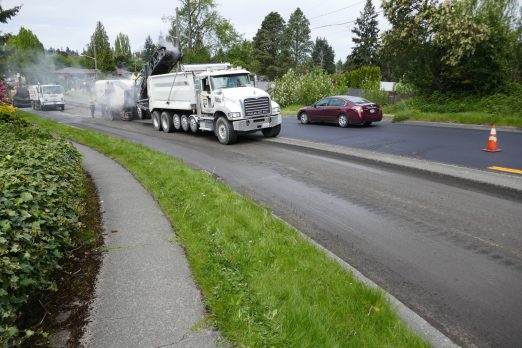 Thanks to Gill for the photo – on Monday, he spotted that repaving project in progress on SW 107th between 22nd SW and 25th SW. He says a nearby resident told him the surface is meant to improve traction in a crash-prone stretch. The King County Road Services website says this was a one-day project and that it's over.
You can follow any responses to this entry through the RSS 2.0 feed. Both comments and pings are currently closed.