FOLLOWUP: Next week's meeting about emergency shelter on 8th SW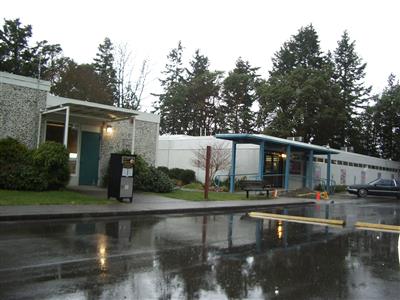 (King County Assessor's photo)
In our coverage of this month's North Highline Unincorporated Area Council meeting, we mentioned NHUAC president Liz Giba's announcement of a King County meeting next Thursday regarding a "temporary emergency shelter" planned for the old Public Health building at 10821 8th SW.
We've since obtained the county's official notice. See it here, as a PDF; below is its text:
Community Services Division
Housing and Community Development
Department of Community and Human Services

Proposed Project: Temporary White Center Emergency Overnight Shelter

Meeting Date and Time: September 15, 2016, 6:30 p.m. to 8:00 p.m.

Meeting Location: TAF Bethaday Community Learning Space, 605 SW 108th St

King County Department of Community and Human Services invites the public to attend a meeting to learn about a proposed temporary, emergency overnight shelter at the former White Center Public Health building located at 10821 8th Ave. SW, Seattle` 98146 (Parcel No. 062304-9405). In addition to providing emergency overnight shelter to approximately 70 people, the operator will also provide outreach to people who are homeless in White Center, assistance in finding permanent housing, and other services. There will also be an opportunity to learn about long-term planning for the site.

Alternative sites for emergency shelter in the area may be proposed by the public. People may monitor the progress of the permitting process by contacting the Department of Permitting and Environmental Review or by viewing the department's website.

For more information contact Valerie Kendall by phone at 206-263-9076 or email at valerie.kendall@kingcounty.gov.
As previously reported here on WCN, long-term planning for the site includes a potential development to house nonprofit service providers and to provide affordable housing units – no specifics, though, to this point.
You can follow any responses to this entry through the RSS 2.0 feed. Both comments and pings are currently closed.