Car vs. bar: Vehicle crashes into Locker Room
7:42 PM: Thanks for the tips and photos, starting with this one from Pam via Twitter:
@westseattleblog oops. white center ten minutes ago. Street blocked @ Noble Barton/Locker Room. pic.twitter.com/jdlsSHpdVl

— (((Pam Mandel))) (@nerdseyeview) September 6, 2016
From Jill, another view: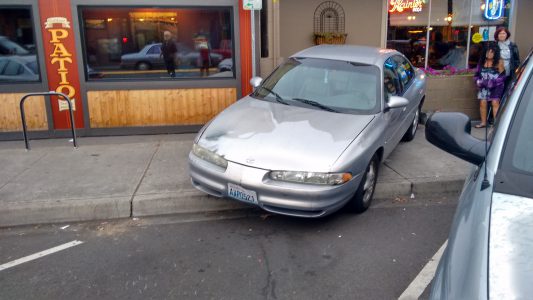 And here's a look at the authorities on scene, who, Jill says, have to strategize how the vehicle will be towed: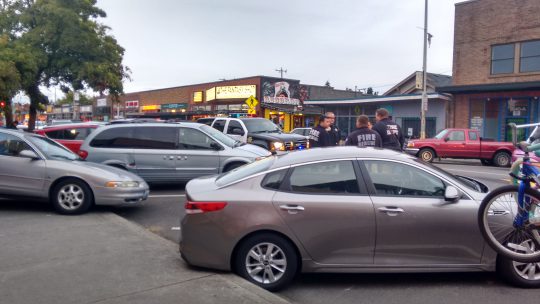 Noble Barton next door is OK, we're told, but you might recall a similar crash into its door last January.
8:43 PM: Another photo from Jill, showing the damage to The Locker Room's facade after the car was pulled away: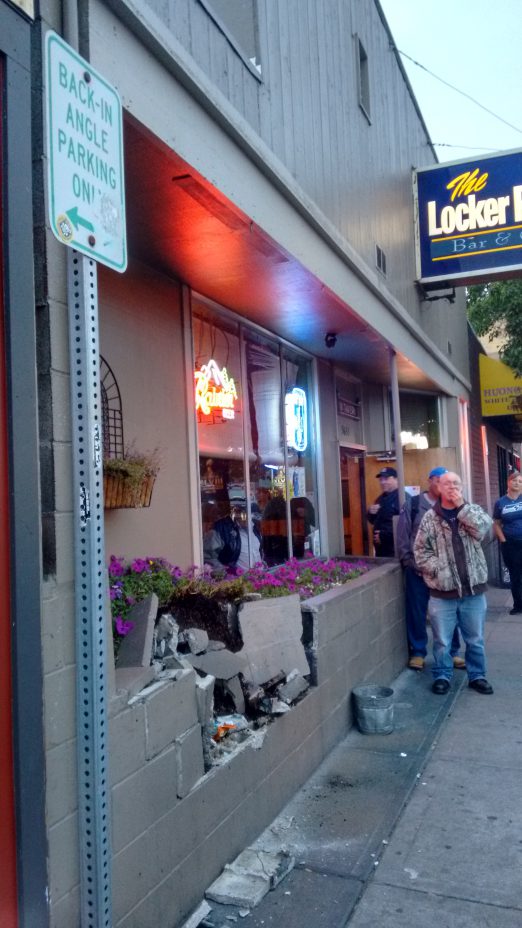 You can follow any responses to this entry through the RSS 2.0 feed. Both comments and pings are currently closed.