United Way of King County brings Day of Caring volunteers to White Center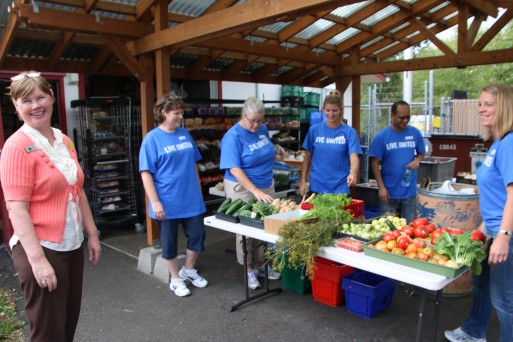 Extra help at the White Center Food Bank today – volunteers from Bentall Kennedy are there on behalf of the United Way of King County's "Day of Caring." Countywide, more than 11,000 volunteers are working on projects at more than 500 sites.
P.S. Got your ticket for the WCFB's 10th annual Harvest Dinner and Auction yet? It's just four weeks away – on October 18th.
You can follow any responses to this entry through the RSS 2.0 feed. Both comments and pings are currently closed.