Update: Roxbury closed for shooting investigation; teenager killed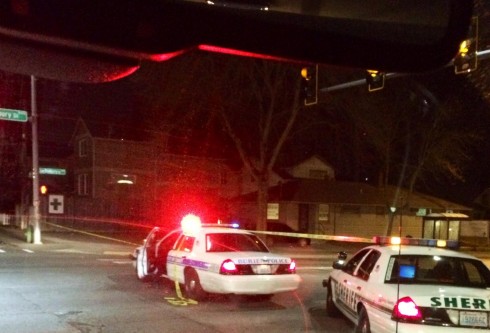 11:13 PM: We're checking on the investigation that has SW Roxbury closed around 15th SW, according to a reader tip. King County Sheriff's deputies are on the scene along with other law enforcers. Seattle Police had been investigating a report of shots fired on the city side an hour or so but there was no word of a victim. More as we get it.
11:29 PM: KING 5 reports one person was shot and is at Harborview.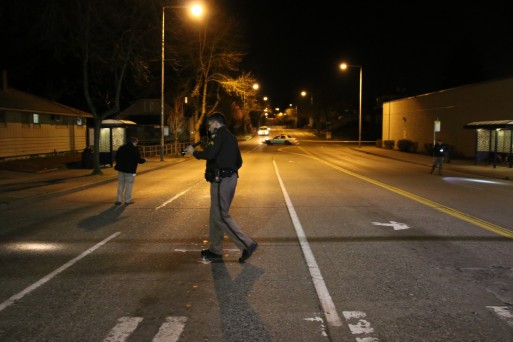 12:13 AM: Just back from the scene. Roxbury is closed between 14th and 15th; deputies are in the street, looking for evidence. They confirm one person was shot.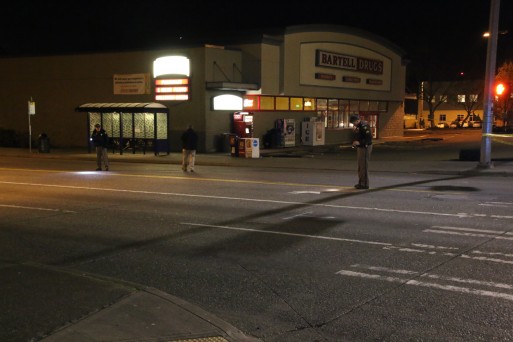 No other official information so far.
5:48 AM: KING is now reporting that a 17-year-old boy was killed.
7:10 AM: KCSO spokesperson Sgt. Cindi West confirms this, saying that so far, it appears there was "some type of verbal altercation between a group of pedestrians and a group of males in a vehicle near Bartell's at 15th/Roxbury. The suspect was with the group on foot. He fired rounds at the vehicle as it drove away. One round went through the car and struck a rear passenger. This 17 year-old victim later died at Harborview."
11:11 AM: The full news release from KCSO:
A 17 year old Burien teen was shot and killed last night in White Center.

Police responded to the North Highline Fire Station in the 1200 block of SW 112th last night just after 10pm to a report of a teen shot in the back. When police arrived they learned that the victim and 3 others had been getting gas at a station near SW Roxbury and 15 Ave SW when they exchanged words with a group at a nearby bus stop.

As the group drove by the men near the bus stop one of the men opened fire, striking the vehicle and hitting the victim, who was seated in the rear passenger seat. The driver of the vehicle drove to the fire station to seek aid for the injured teen.

The victim, a Burien resident, was transported to Harborview Hospital where he died from his injuries. The suspect is described as a black male, approximately 6′, and was last seen wearing a gray hoodie.

If you have information about this crime please call the King County Sheriff's Office at (206) 296-3311 (24 hours) or you may remain anonymous and be eligible for a reward of up to $1,000 by calling Crime Stoppers at 1-(800) 222-TIPS (8477)
You can follow any responses to this entry through the RSS 2.0 feed. Both comments and pings are currently closed.