Update: Fire hits 20th SW home for second time in five years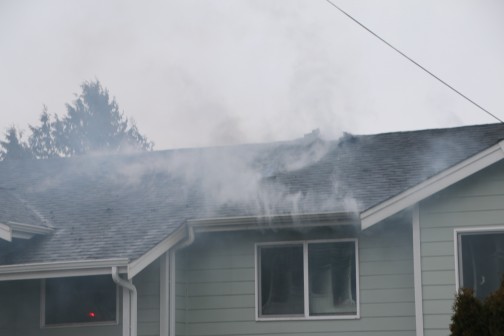 12:33 PM: Thanks to another tipster who called to report a sighting of fire and aid units. Driving around, we have found them on 20th SW, north of SW 102nd. Seattle Fire Department has again been called for mutual aid. More to come.
12:41 PM UPDATE: Nobody hurt, fire crews tell us, and nobody was home when it started. The fire's under control but has done enough damage that nobody will be able to occupy the home immediately. Seattle Engine 11 wasn't needed for long, so they're headed back to their station in Highland Park.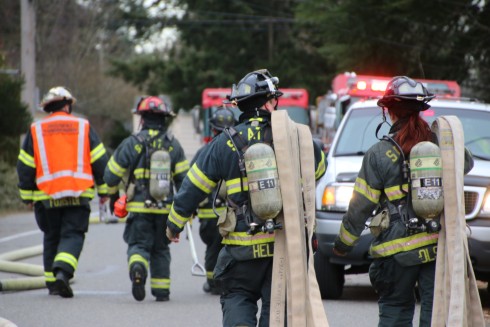 No word yet on the cause.
1:53 PM UPDATE: Thanks to both Ron and DJ for pointing out that this house also had a major fire a few years back – August 2009, to be precise, as covered here on WCN.
You can follow any responses to this entry through the RSS 2.0 feed. Both comments and pings are currently closed.