Have you seen Hung Minh Pham? Alleged arsonist with $1 million warrant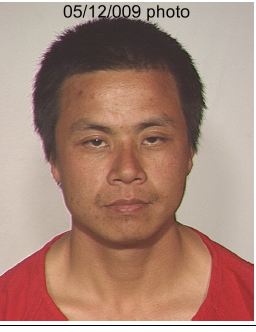 3:21 PM: King County Sheriff's Office wants to arrest that man – 43-year-old Hung Minh Pham — whom KCSO says has a $1 million arrest warrant out for arson/domestic violence, suspected in connection with last month's arson in the 2400 block of SW Roxbury. He is believed to be homeless and known to hang out in the White Center area. More descriptive information from KCSO spokesperson Sgt. Cindi West:
5'5", 155 lbs
Black hair and brown eyes
Known to carry a knife or ice pick
Sgt. West says, "If someone sees him they can call Crime Stoppers at 800-222-TIPS (8477) or the King County Sheriff's Office at 206-296-3111." Or, we would add, 911.
5:01 PM UPDATE: We have found and reviewed charging documents in the case since the original report above. Pham also is wanted in connection with two assaults at an apartment in West Seattle. The details are on our partner site West Seattle Blog.
You can follow any responses to this entry through the RSS 2.0 feed. Both comments and pings are currently closed.