Cleanup at vandalism-plagued, overgrown ex-restaurant site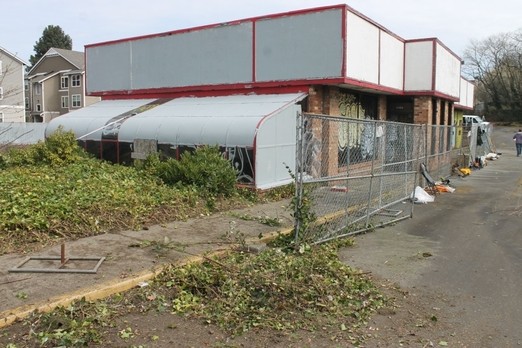 Notice what's missing in that photo of the former Wendy's/Ezell's/El Chalan site on 16th? Its graffiti/tagging was painted over, and much of the overgrowth removed, when a Department of Corrections Community Service crew came by today. (Our photos were taken at noontime; they were there a while longer, so these are NOT the complete "after" photos.) Thanks to White Center neighborhood advocate Gill for the tip; the North Highline Unincorporated Area Council has been vigilantly advocating for a cleanup at this site for a long time, even marshaling a petition drive. The manager who was on site with the DOC crew asked us not to photograph the crew members, but also said that the bill was being footed by the property owners, listed on county records as Mark and Tom Nickels.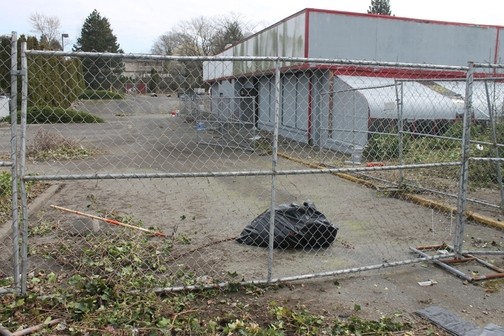 The site's problems had been brought up at the most recent NHUAC public-safety forum, this past February. And at last summer's Jubilee Days, NHUAC members collected petition signatures.
You can follow any responses to this entry through the RSS 2.0 feed. Both comments and pings are currently closed.