Stolen car crashes outside White Center business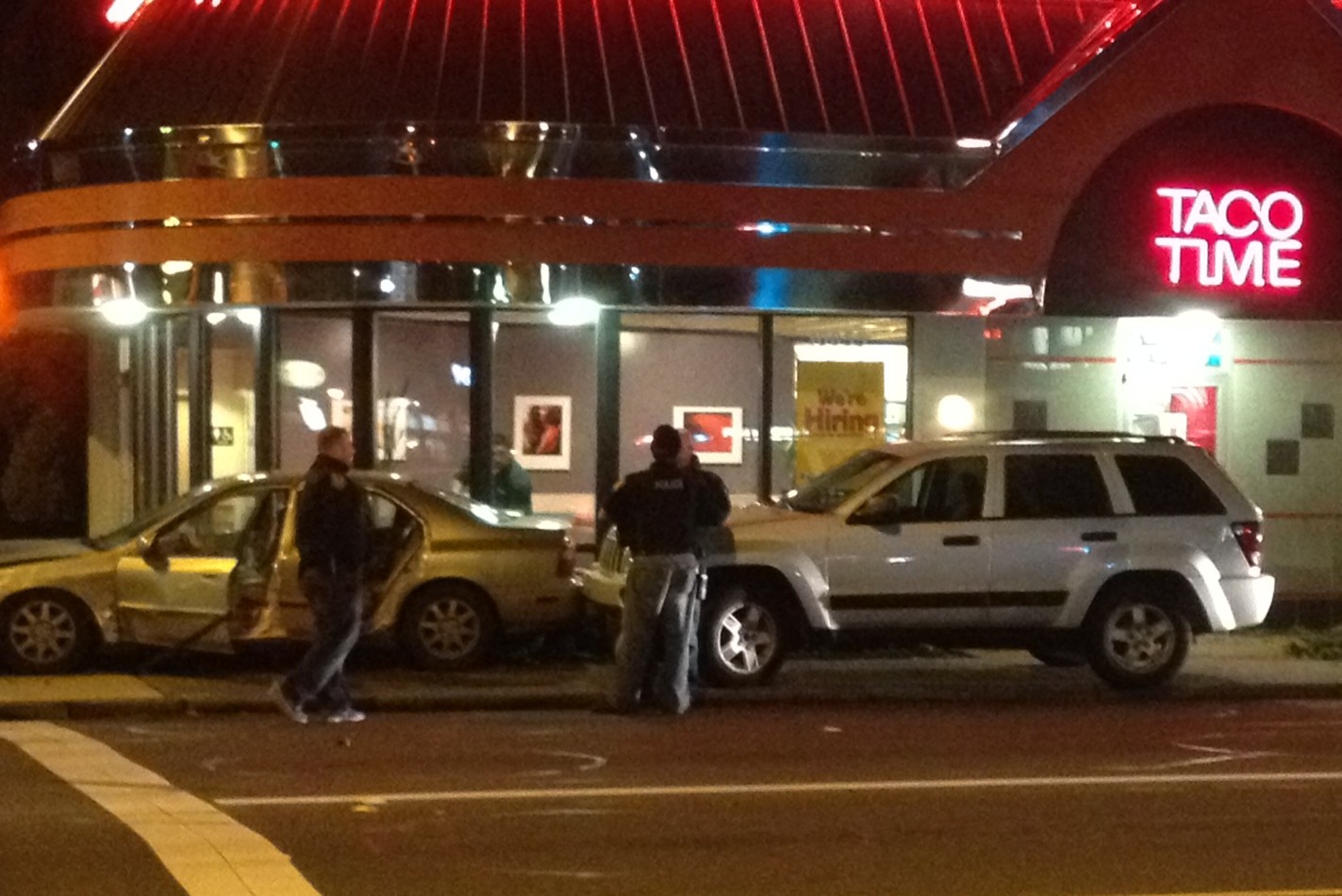 Here's the story behind the car on the left, which crashed into the pole outside the White Center Taco Time about an hour ago: Seattle Police started trying to stop the driver in West Seattle after detecting that the car was stolen, according to what they told us at the scene. The car didn't come to a stop until it crashed into the pole at 16th and 102nd. There was scanner talk of at least one other person fleeing the vehicle and being sought; we saw police making one arrest at the crash scene. No word of injuries. This was causing traffic trouble on southbound 16th, but northbound traffic was being allowed through.
You can follow any responses to this entry through the RSS 2.0 feed. Both comments and pings are currently closed.