Coming to downtown White Center: Rat City Records and Relics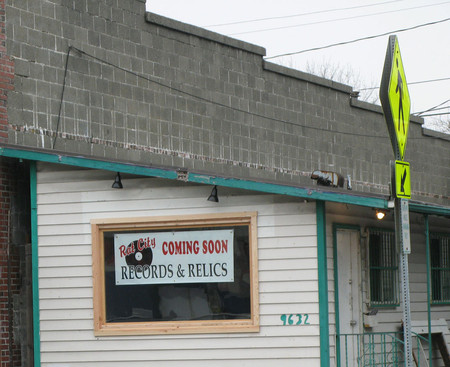 Thanks to Gill for the photo and the sighting – the sign in the window at 9632 16th SW, right next to Stan's Superstore, portends "Rat City Records and Relics." Subsequently scouring the Web, we found RCRR's Facebook page, describing the business as: "Used & some new vinyl records, turntables, stereo gear, old guitars and more." and noting that it could be open as soon as the end of this month. We'll update when we find out more.
You can follow any responses to this entry through the RSS 2.0 feed. Both comments and pings are currently closed.