White Center Art Walk, January edition: Warmth in winter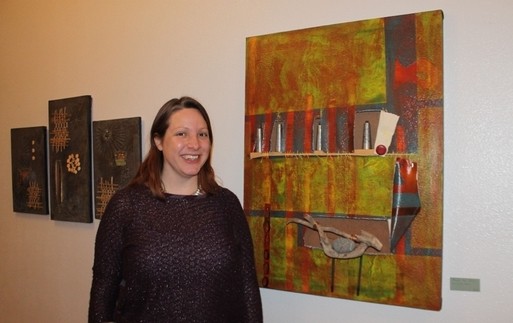 Even if you didn't make it out to tonight's White Center Art Walk, you have the whole month to check out the featured works … Above, Amanda Kay Helmick is showing her art this month at the fitness/wellness hub Center Studio (9×11 16th SW). Across the street at 9608 16th SW, it was party time at Company Bar, including the show opening for Mark O'Connell: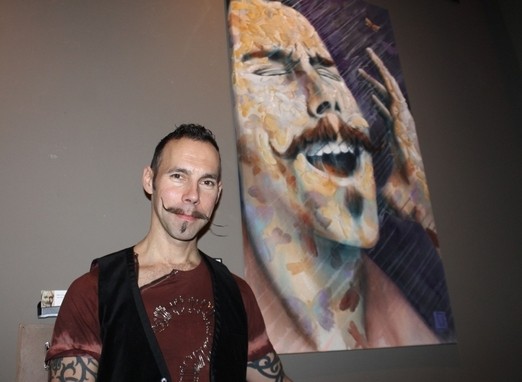 Company was rocking to music by DJ Transport: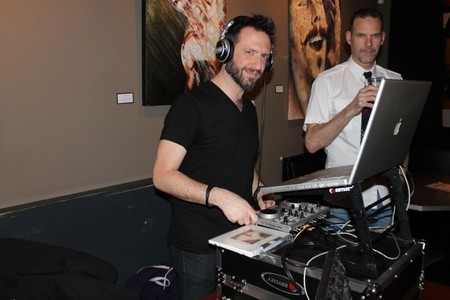 On the same side of the street, while the artist wasn't on hand when we stopped in, Proletariat Pizza/Caffé Delia is showing work by Aaron Loidhamer: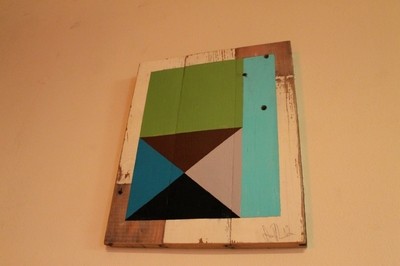 Keep watch here for word of the next WC Art Walk – and enjoy the art displays as you visit WC businesses the rest of the month!
You can follow any responses to this entry through the RSS 2.0 feed. Both comments and pings are currently closed.