Video: Young artists' creation celebrated outside Super Saver Foods – 'It evolved as it went'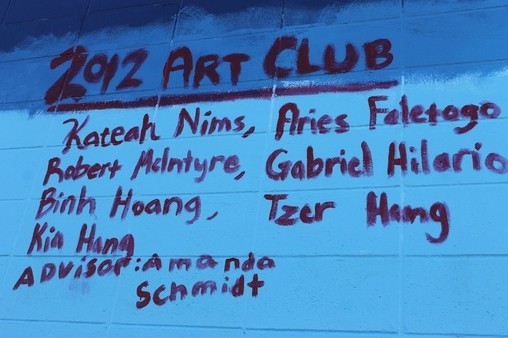 Their names are forever part of the art – the young Evergreen Campus artists who created the mural that's now complete on the north wall of the Super Saver Foods store on 16th in White Center. They were there, with their teacher, as it was dedicated Tuesday afternoon:
Those on hand got to hear stories of how it was created – 200 hours of volunteer time, as the White Center Chamber of Commerce noted in a preview announcement – and see the mockups: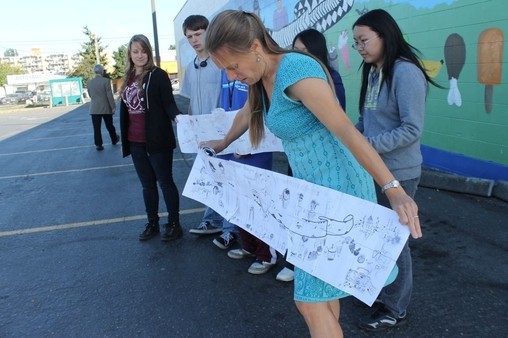 Their teacher explained the mural is a truly collaborative work:
It spans so much space, you have to go see it in person to really appreciate it! Super Saver Foods is the former Albertsons store (sold and converted last March) at 16th/107th.
You can follow any responses to this entry through the RSS 2.0 feed. Both comments and pings are currently closed.