Photos: Rat City Roller Prom, 2012 edition, at Southgate Rink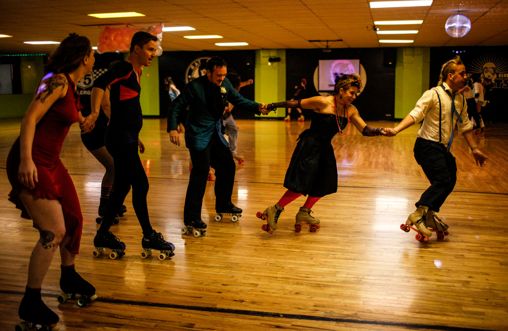 Party on wheels! No doubt some are still recovering today from last night's second annual Rat City Roller Prom at Southgate Roller Rink – a prom for grownups. WCN contributing photojournalist Nick Adams caught some of the scenes – including what you might call a class picture: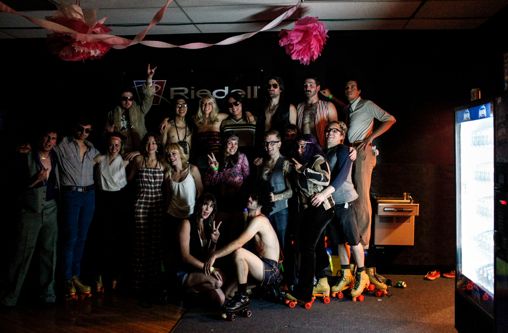 (Click for larger image)
There were quiet moments …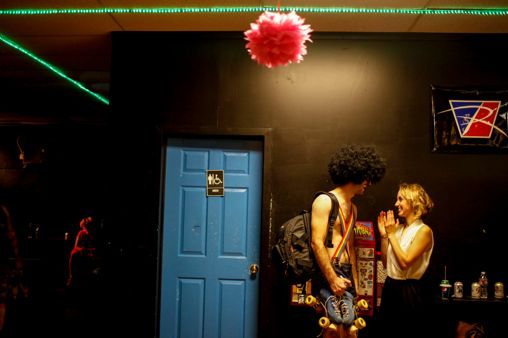 (Jerad and Mar talk during the Roller Prom)
… and showy moments: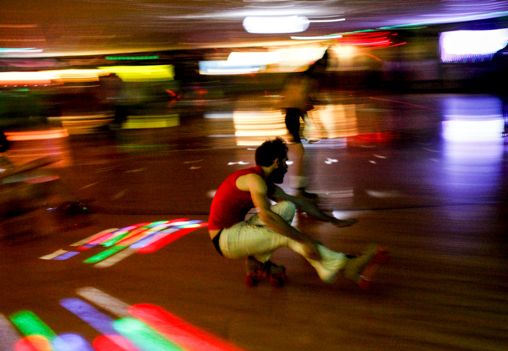 Plus, awesome outfits. New meaning to the term "skating gloves":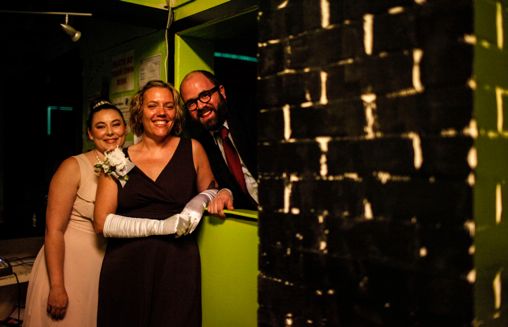 (T'wanda, Marilyn, and Francois)
And what would a prom be without a spotlight dance? Or … skate.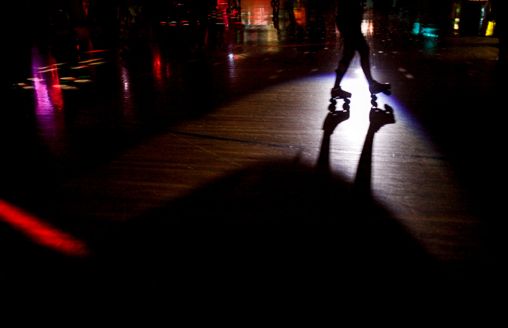 There was of course a prom queen – and Amy got flowers: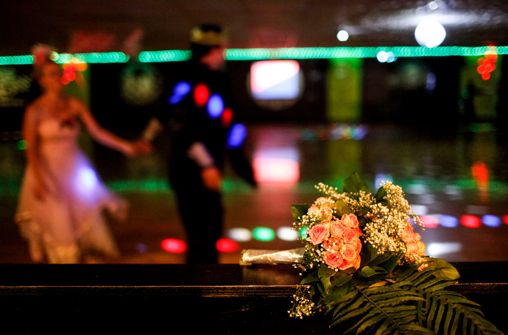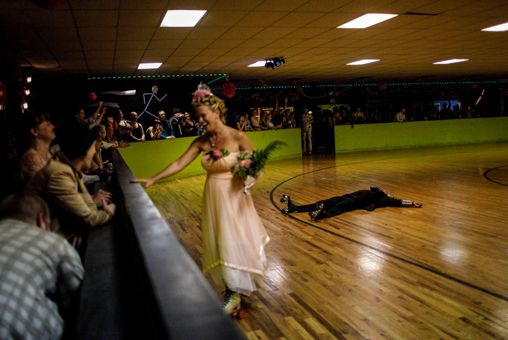 Taking off the skates at night's end is such sweet sorrow …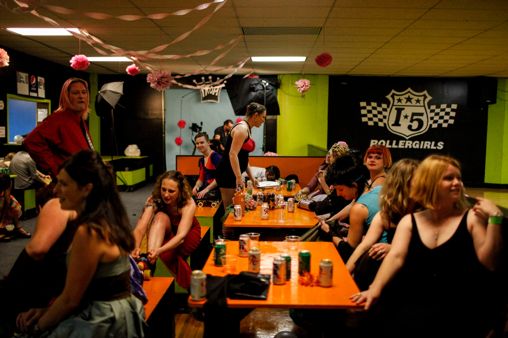 This was not only a rocking-and-rolling good time, it was also a benefit for the White Center Food Bank.
You can follow any responses to this entry through the RSS 2.0 feed. Both comments and pings are currently closed.