Happy anniversary, Spencer's Automotive – party till 3 pm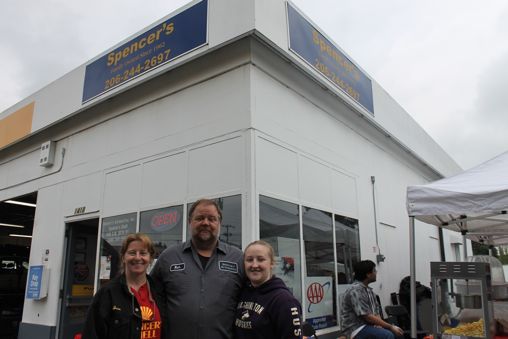 Congratulations to the Spencer family – Rich, Joan, and daughter Rachel – as the family business reaches a milestone today: Half a century! Spencer's Automotive is the Shell station/auto-repair shop at the corner of 15th and 107th: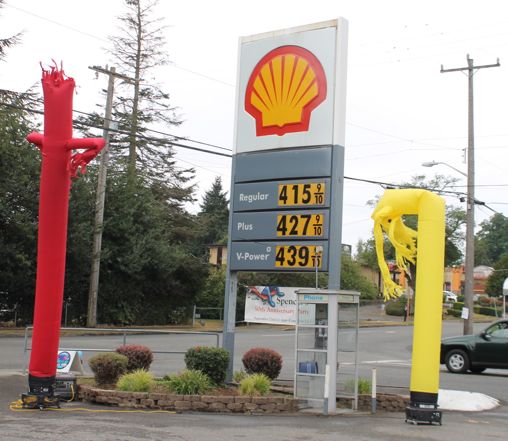 Till 3 pm, it's party central: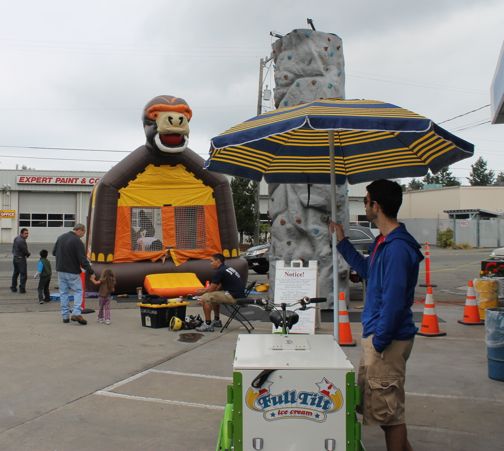 Bouncy house, climbing wall, Full Tilt Ice Cream treats, and on the east side, hot dogs: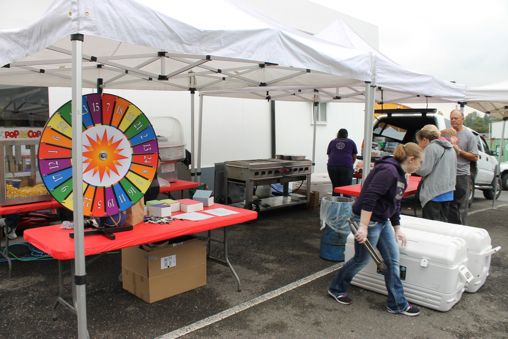 Rich Spencer bought the business from his dad – who died just last February – back in 1989, according to posters that are up at the station, explaining its history.
You can follow any responses to this entry through the RSS 2.0 feed. Both comments and pings are currently closed.