White Center crime: Subway robbed again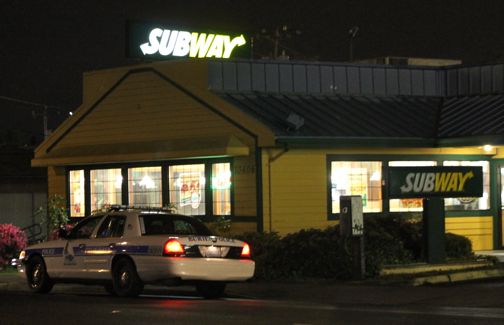 Thanks to everybody who tipped us to this: The Subway shop on 16th SW in White Center was robbed again tonight. Sheriff's deputies are still in the area looking for the robber; a K-9 unit is helping, and we're told Guardian One had been in the area too. No description available at this point. The same shop was robbed two and a half weeks ago (WCN coverage here).
You can follow any responses to this entry through the RSS 2.0 feed. Both comments and pings are currently closed.