Brand-new student in the family? Kindergarten info night Thursday at Mount View Elementary
White Center's Mount View Elementary invites families of incoming kindergarteners to Information Night this Thursday, 6-7:30 pm: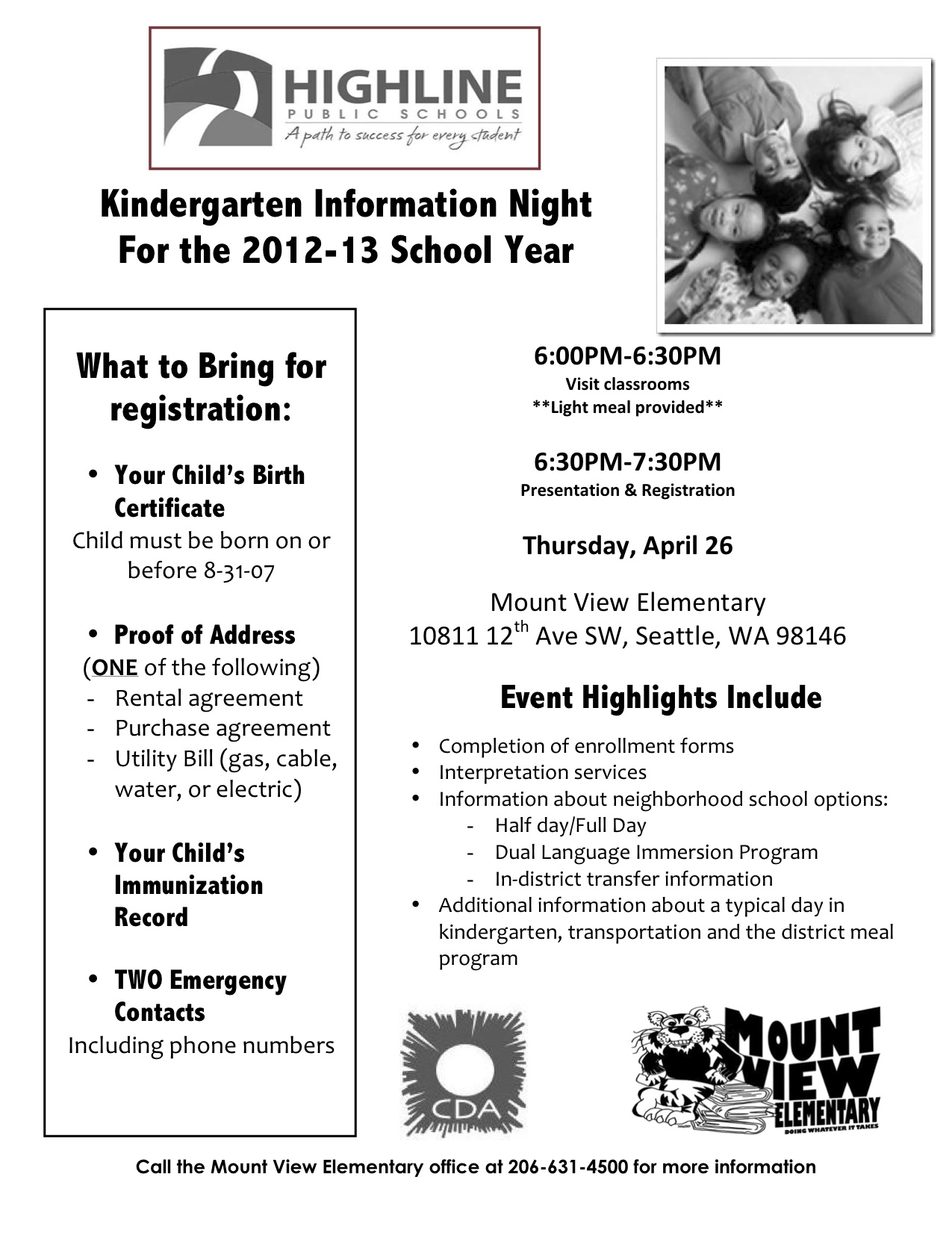 The school's at 10811 12th SW. Here's a full-size version of the flyer.
You can follow any responses to this entry through the RSS 2.0 feed. Both comments and pings are currently closed.