Financing deal closes for Technology Access Foundation project in White Center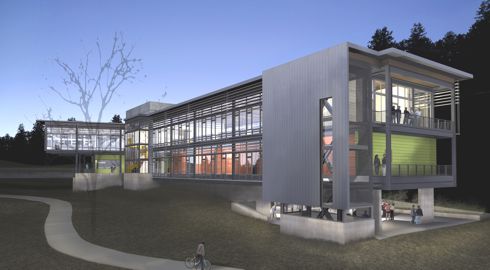 (Rendering of new center)
Announced today via news release (read it in its entirety here): A financing deal that's part of the package for the TAF center in Lakewood Park has closed. Here's how the $ shakes out:
Financing for the facility was supplied by multiple public and private partners. Enterprise Community Investment, one of the largest allocatees of New Markets Tax Credits (NMTC), provided $12.5 million in NMTC allocation. A $2.9 million bridge loan was financed by Enterprise Community Loan Fund, which used proceeds from the sale of its Enterprise Community Impact Note to fund part of the loan. The Seattle Foundation made a $1 million investment in the Note last April as part of its commitment to support development of projects that promote the health of local communities. Impact Capital participated in the bridge loan by providing $1.46 million of the $2.9 million in bridge financing. Other financing included $2 million from King County, $1.5 million from the State of Washington; $1 million from The Bill and Melinda Gates Foundation; grant funds from the U.S. Department of Housing and Urban Development; a $500,000 federal appropriation arranged by Senator Patty Murray; and $300,000 from Microsoft Corporate Community Affairs.
The three-story facility is expected to be open before year's end.
You can follow any responses to this entry through the RSS 2.0 feed. Both comments and pings are currently closed.