9/11 tribute begins the day at Holy Family Community Street Fair
The Pledge of Allegiance, led by 9/11 first-responder Rudy Alvarado, and the national anthem, led by Holy Family School assistant principal Anca Wilson, started this morning's tribute at the HF Community Street Fair. Alvarado then said the Firefighters' Prayer:
Alvarado is a retired Redmond fire captain; his memories were featured in a Redmond Reporter story last week – note the bandanna around his neck in today's video is like the one he was shown wearing during his work at Ground Zero ten years ago.
P.S. The Holy Family fair continues until four this afternoon: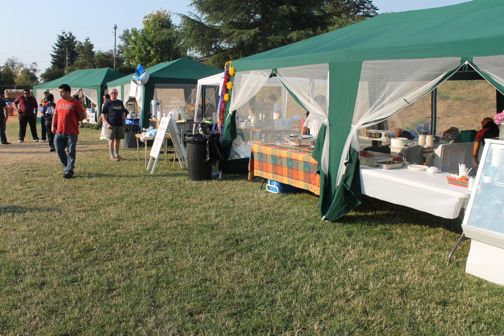 It's at 20th/Roxbury, on the south side of the school/church campus.
You can follow any responses to this entry through the RSS 2.0 feed. Both comments and pings are currently closed.