Peek inside White Center's new Strength of Place Village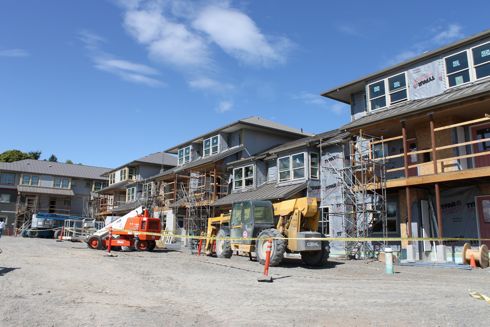 It looks a little more done on the outside than the inside, but community members were invited to come over this afternoon to tour Strength of Place Village, the new 30-unit low-income housing complex at 14th SW and SW 100th. You'd have to use your imagination to think about the possibilities of the still-being-built interiors – this is going to be a community room: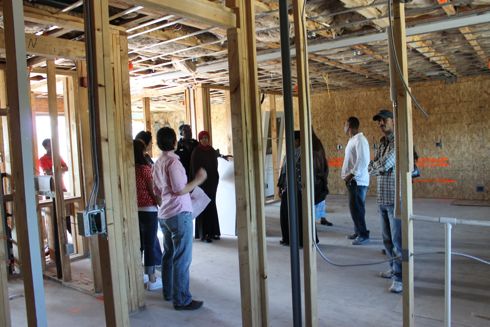 The living spaces are taking shape – note the windows and brightness in this one: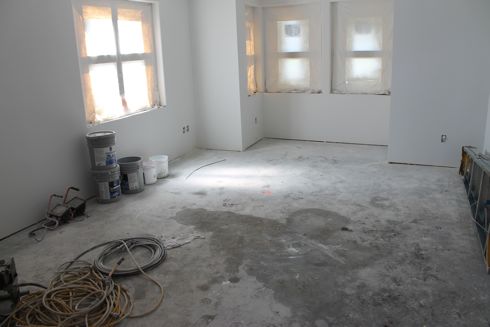 As reported here earlier this month, applications are now being taken for prospective tenants. Strength of Place Village is a partnership between Delridge Neighborhoods Development Association, White Center Community Development Association, and Capitol Hill Housing, whose Kate Gill de la Garza was a tour guide this afternoon. Ground was broken for the project last September.
You can follow any responses to this entry through the RSS 2.0 feed. Both comments and pings are currently closed.