White Center 4th of July aftermath: Field fire doused near WC DQ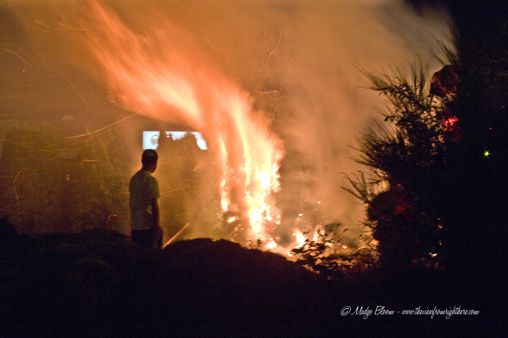 Thanks to Madge Bloom for e-mailing to share that photo of a fire she spotted, and reported, late last night in the open space by the White Center Dairy Queen. She says North Highline Fire District firefighters got there fast and made quick work of it; she has more photos on her website, The View From Right Here.
You can follow any responses to this entry through the RSS 2.0 feed. Both comments and pings are currently closed.