Medical-marijuana businesses: What now?
The proliferation of medical-marijuana enterprises is on the agenda at the North Highline Unincorporated Area Council tomorrow (Thursday) night. King County Councilmember Joe McDermott will discuss it while speaking to the council, according to NHUAC councilmember Barbara Dobkin.
This comes while new medical-marijuana businesses continue to open in the unincorporated area, even as the push toward state regulation is mired in political disagreement. Just a few days ago, WCN contributor Deanie Schwarz found another one that has just opened: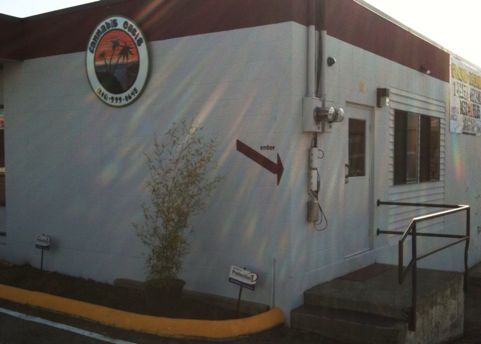 She reports: Cannabis Oasis, located at 11109 1st Ave. So., opened for business more than two weeks ago in the Top Hat area as a nonprofit medical marijuana dispensary. This is the third known medical cannabis related operation that has just opened or will soon open in the area, along with Herban Legends and Green Piece, both located on 16th Ave. in the central White Center business district. (In neighboring West Seattle, at least two medical-marijuana enterprises are currently in operation and actively marketing themselves, while there are reportedly others that are keeping a low profile; a third that plans to operate openly is coming to 35th/Roxbury.)
State legislators are hoping to get a new bill approved during their current special session, to make up for what was lost when Governor Gregoire vetoed parts of the bill both houses had approved during the regular session. A key player in this is our area's senior State Rep. Eileen Cody, since she chairs the health committee in the State House. We caught up with her in West Seattle last weekend to ask about the issue:
As for local authorities, we had spoken with them extensively while the now-gutted bill was still going through the State Legislature. They all had hoped for a consistent state law – but barring that, local control might be needed and that's exactly what King County Prosecutor Dan Satterberg has told Seattle Weekly – particularly considering one side effect of the governor's action is apparently that one rule regarding providing marijuana to patients is about to get a lot tougher, and wasn't originally intended to work out that way. That, according to our partners at the Seattle Times, leaves the current operators in fear of raids once the new law takes effect in July – unless changes are made before the Legislature's special session runs out. Again, this is on the agenda for NHUAC tomorrow night – 7 pm, North Highline Fire District</strong> HQ (full agenda here).
You can follow any responses to this entry through the RSS 2.0 feed. Both comments and pings are currently closed.