White Center-based WestSide Baby needs you for another 'Sorting Frenzy'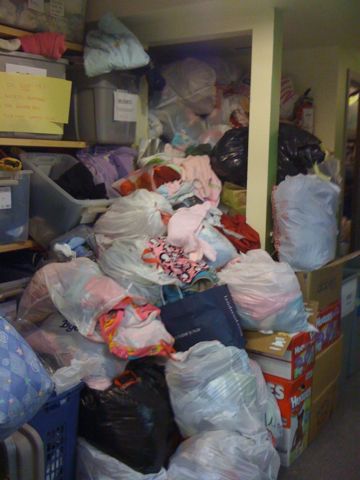 As Shana from WestSide Baby explained, while sharing that photo, it's a problem they're very grateful to have – overloaded with clothing donations, so they're having a "Sorting Frenzy" 7-9 pm Thursday night, and need volunteers at their White Center HQ. If you can help, RSVP to Sarah Grubbs at sarah@westsidebaby.org.
Tags: WestSide Baby
You can follow any responses to this entry through the RSS 2.0 feed. Both comments and pings are currently closed.