Community Street Fair begins at White Center's Holy Family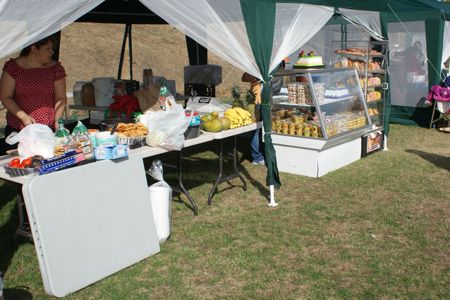 Food, entertainment — live bands and dance performances! — and shopping are under way outside Holy Family Church and School at Roxbury/20th, for the annual Community Street Fair.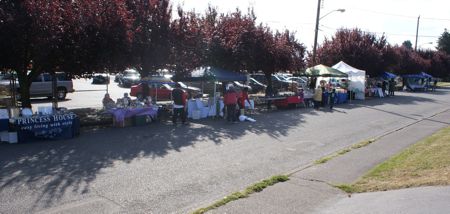 It began officially at 9 am but really got rolling with a blessing around 10:30 am, with Holy Family's Father Horacio Yanez: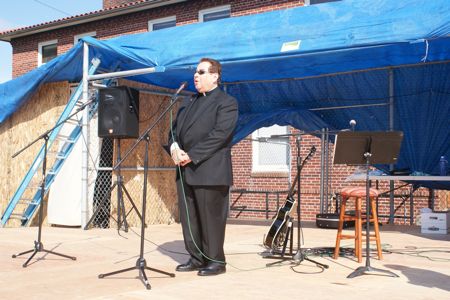 Then, Rudy Alvarado – who was on a first-response team that rushed to New York nine years ago – led a moment of silence in memory of 9/11 victims. You can drop by till 6 tonight, again 9-4 tomorrow.
Tags: Holy Family Community Street Fair
You can follow any responses to this entry through the RSS 2.0 feed. Both comments and pings are currently closed.