White Center Spring Clean: Teams at work all over WC!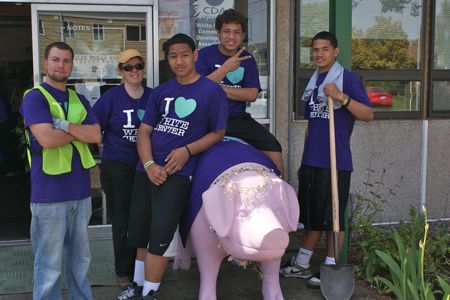 It's going on noon, and we're just back from a quick tour of some White Center Spring Clean sites. First, above, we stopped at White Center Community Development Association HQ, where the Polynesian Club was helping out with a planting project – a few members stopped to pose with "Miss Piggy" outside the office. Across the street, the triangle's getting some love too: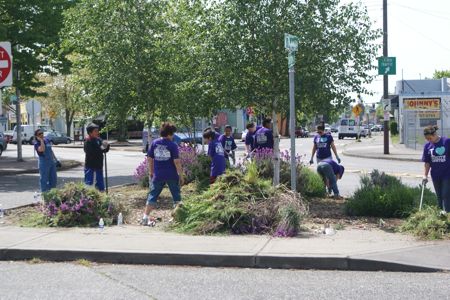 In the downtown business district, Rat City Rollergirls are working at several spots – this group was at the second of 15 businesses in need of window-washing: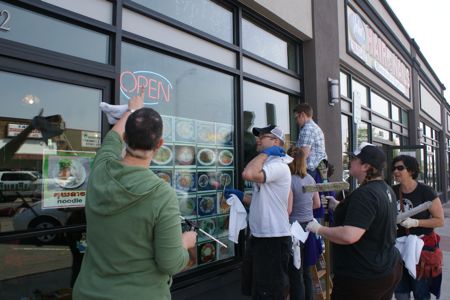 Across 16th SW, King County Sheriff's Office community-service Officer Vary Jackson was outside the KCSO storefront with planters and plants: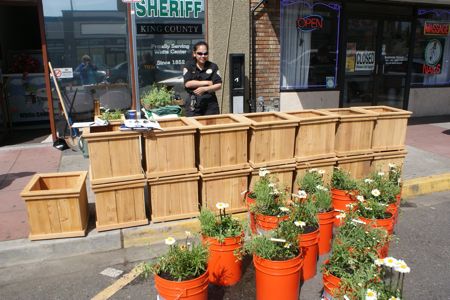 As we pulled up, a well-known White Center-based entrepreneur happened to be wheeling one of the planters away – Full Tilt Ice Cream's Justin Cline: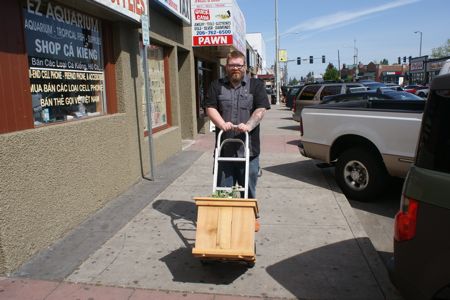 WCCDA had signed up more than 500 volunteers for White Center Spring Clean even before the big day arrived.
Tags: king county sheriff's office, Rat City Rollergirls, White Center Community Development Association, White Center Spring Clean
You can follow any responses to this entry through the RSS 2.0 feed. Both comments and pings are currently closed.