Happening till 4 pm: Fire Muster at Joint Training Facility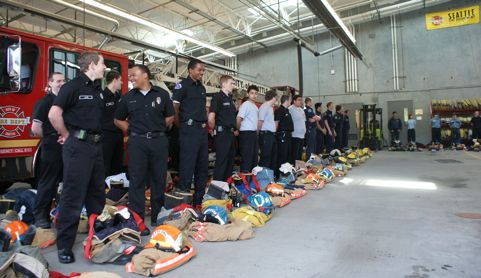 At the Joint Training Facility just east of White Center on Myers Way South, Seattle Fire Department personnel and Fire Explorers/Cadets rallied this morning to get into a high-spirited mood right before the "Fire Muster" competition. The 14- to 21-year-old future firefighters are facing off by showing off a variety of skills, and it's continuing till 4 pm, so you've still got time to go watch – the public is invited.
Tags: Joint Training Facility
You can follow any responses to this entry through the RSS 2.0 feed. Both comments and pings are currently closed.