Evergreen Community Aquatic Center: See the schedule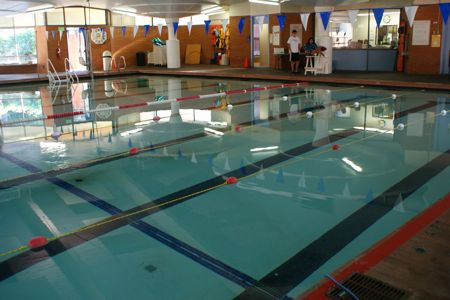 (WCN photo from August 2009, just before the former Evergreen Pool closed)
With two weeks to go till the grand opening, following eight months out of service, Evergreen Community Aquatic Center is getting a whole lot of TLC, according to Julie Dow, who tells WCN, "We are getting ready to open, we've been very busy painting, scrubbing and getting everything ready! We are celebrating our grand opening on May 1st with a FREE public swim from noon to 2 pm." Julie says the new website at evergreenpool.org is almost ready to go – they're still working on the component to allow online registration for swim lessons. The center's getting phone and Internet service on Monday. If you just can't wait and want to start planning, you can see the pool schedule here.
Tags: Evergreen Community Aquatic Center
You can follow any responses to this entry through the RSS 2.0 feed. Both comments and pings are currently closed.