Weekend after next, celebrate Cambodian New Year in White Center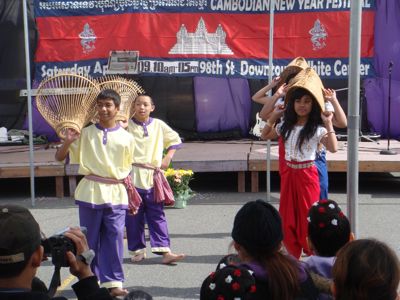 (April 2009 photo by Tim LaPlante)
The date is set for one of White Center's liveliest street festival, the celebration of Cambodian New Year (here's our coverage from last year). The White Center Community Development Association website has posted the announcement – 10:30 am-5 pm on Saturday, April 3, on SW 98th between 15th and 16th SW.
Tags: Cambodian New Year, festivals, white center
You can follow any responses to this entry through the RSS 2.0 feed. Both comments and pings are currently closed.