White Center Food Bank pet-food drive wraps up today – donate!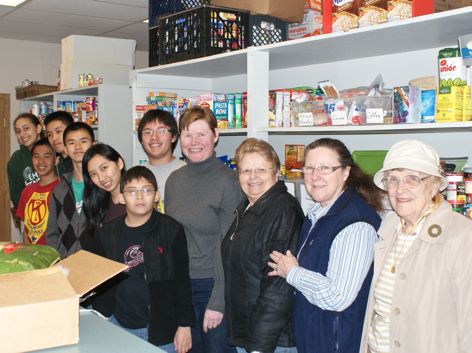 (added 2 pm, Evergreen High School Key Club and WC Kiwanis volunteers with WCFB's Audrey Zemke)
Till 4 pm, you can take pet food to White Center Food Bank for the donation drive that's wrapping up today – Key Club and Kiwanis volunteers are scheduled to be there to receive your donations. Food's been collected the past few weeks at spots in Burien and West Seattle, too; here's an update from our partner site West Seattle Blog.
You can follow any responses to this entry through the RSS 2.0 feed. Both comments and pings are currently closed.