"A new day for King County": Dow Constantine becomes executive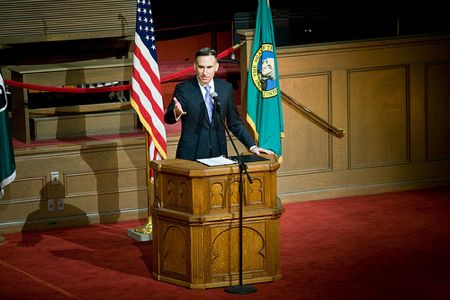 That's an official King County photo from this afternoon's swearing-in ceremony in downtown Seattle, as Dow Constantine – who until this afternoon represented White Center (and the rest of District 8) on the King County Council — became King County Executive. We have two reports on partner site West Seattle Blog with lots of photos and video, since we were there to cover the event – see the as-it-happened report (including video of the first five minutes of his speech) here, and a late-night followup — including the list of applicants who want his former place on the council – here.
You can follow any responses to this entry through the RSS 2.0 feed. Both comments and pings are currently closed.