Photos: Volunteers team up for the annual Hicks Lake cleanup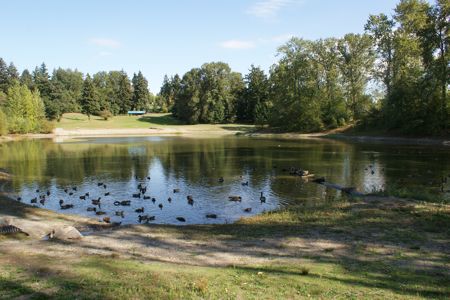 What a beautiful afternoon it was at Lakewood Park when we stopped by Hicks Lake to check on the final hour of the annual volunteer cleanup and get some photos. Note the placid scene above – then the volunteers gathered for a group shot: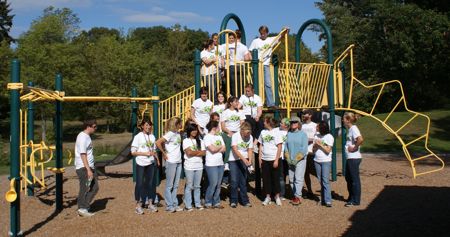 Just minutes earlier, they'd wrapped up their work clearing invasives and trash, among other jobs: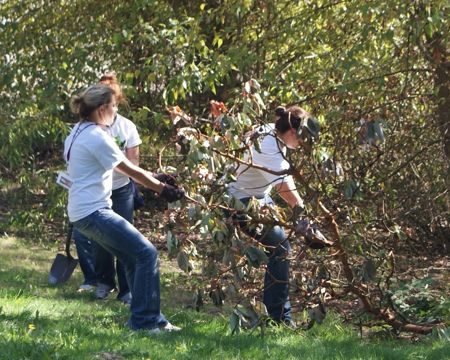 Dick Thurnau from Friends of Hicks Lake summed it up this way:
Twenty-five hard-working student volunteers from Seattle Pacific University came this Saturday to Hicks Lake located in King County's Lakewood Park to remove invasive weeds. Two dumptruck loads of weeds, tree parts and litter were removed. We wish to thank the following: Disc Golf Club, Friends of Hicks Lake, a member of the NHUAC, managing engineer of King County's surface water, providing their help to make this park and lake a better place.

Also the King County Maintenance crew cleaning up and filling the dump trucks with this trash all deserve a large THANK YOU. These students' performance is a perfect example of what can be accomplished with proper guidance.
Tags: Hicks Lake
You can follow any responses to this entry through the RSS 2.0 feed. Both comments and pings are currently closed.