Update: Stolen schnoodle back home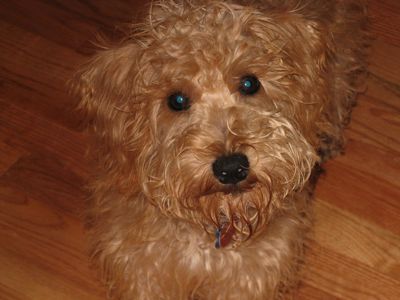 ORIGINAL SUNDAY REPORT: That's Payton the schnoodle, whose family lives just west of White Center along SW 104th. We told his story on West Seattle Blog earlier today – Dan and Kim say Payton was stolen from their car while they were parked at Piecora's Pizza on Capitol Hill last night, and he could be anywhere by now. Here's the full story at WSB.
MONDAY UPDATE: Payton is back home. Here are the details.
Tags: dog, schnoodle, west seattle
You can follow any responses to this entry through the RSS 2.0 feed. Both comments and pings are currently closed.