White Center art fans, mark your calendars!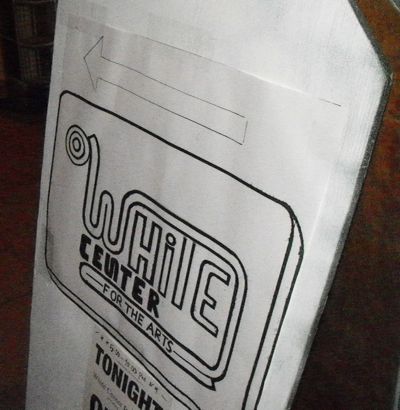 From Tina, in a comment on our coverage of the last White Center Arts open house night:
They are doing it again! Open studio art tour, Saturday, March 21st, from 5pm to 10pm. There will be several local guest artists showing their art too.

9639 16th Ave SW
White Center for the Arts building
And as already reported here, Rat City Rummage plans an encore March 28.
Tags: Arts
You can follow any responses to this entry through the RSS 2.0 feed. Both comments and pings are currently closed.