The Bahn Bao
A lot of people are familiar with the Hom Bow. A baked bun stuffed with veggies or often curried ground beef. They are tasty, but a far inferior cousin to the Bahn Bao.
The Bahn Bao is about the size of a softball. Inside that is a meatball about the side of a baseball, and inside that is an egg and sliced sausage. I know this sounds like a gut bomb, but it is not. For some reason it is actually rather light. Virtually no grease.
There are a few places in the area to get these, but the only place worth going is Haung Xua, The White Center Deli. This place is also great for sandwiches and rice desserts. Actually by far the best Bahn Mi sandwich in the area. I'll save that debate for another time.
9629 16th Ave Sw (9 am till 6 pm) right next to Full Tilt. They normally run out way before six.
Bellow is a drawing that one of Ann's students, Savendra, did of the famed Bahn bao.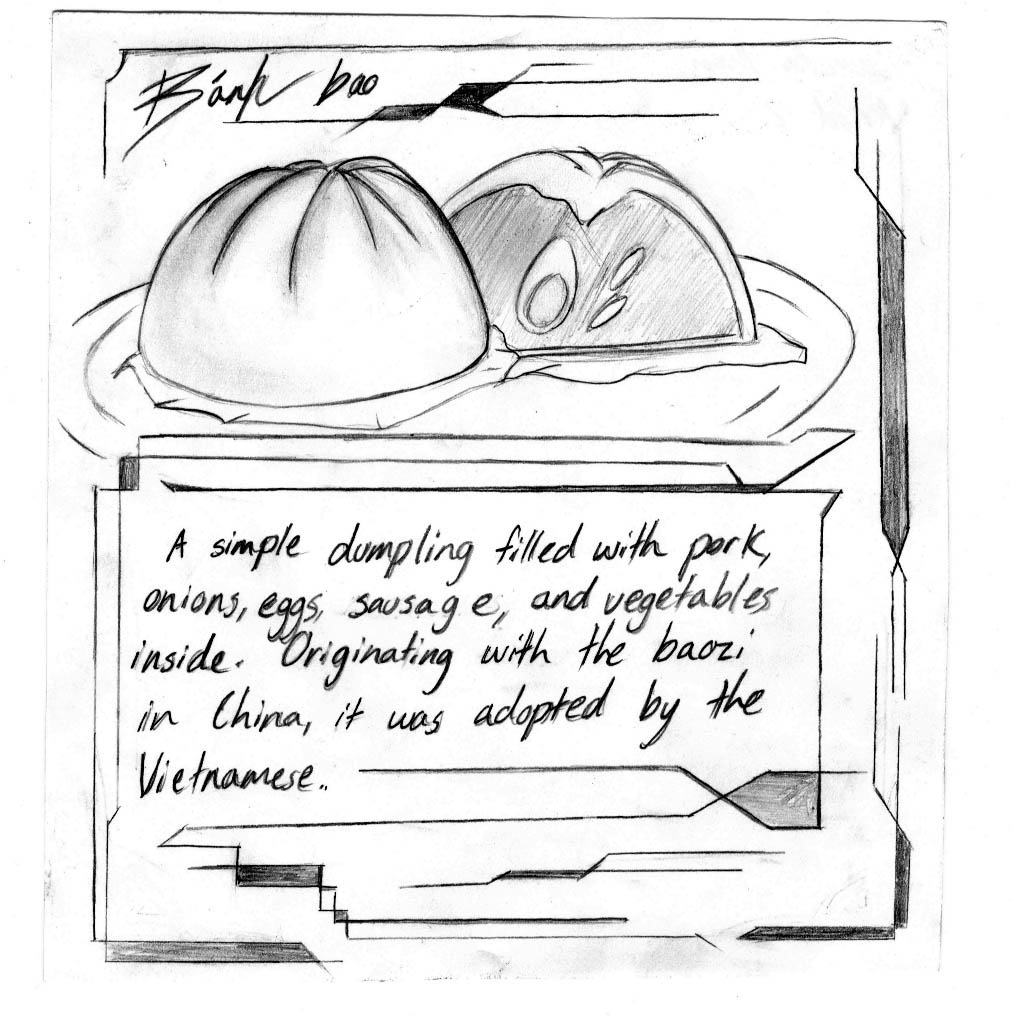 You can follow any responses to this entry through the RSS 2.0 feed. Both comments and pings are currently closed.