If you want to bring Santa your list in person …
… one of the closest places is Westwood Village, where Santa is holding court this year in an empty space next to Chico's, a few doors down from Barnes and Noble – we stopped by to say hi less than an hour ago: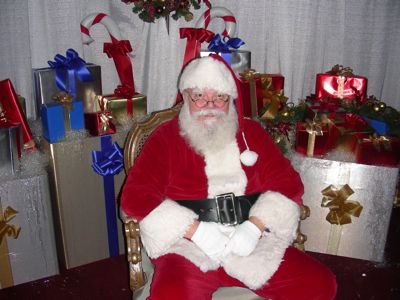 Santa's at Westwood Village Saturdays and Sundays, noon-4 pm till Christmas. Bring a nonperishable food donation.
Tags: Santa Claus, Westwood Village
You can follow any responses to this entry through the RSS 2.0 feed. Both comments and pings are currently closed.