White Center almost-winter sunset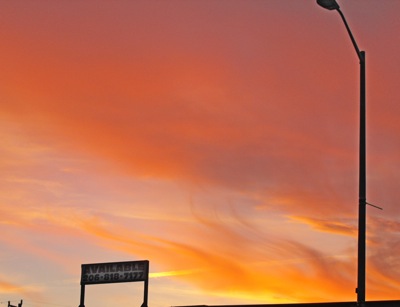 Leaving Pho 54 after late-afternoon soup, my son and I couldn't help but stop to admire the juxtaposition of the sign across 16th SW and the spectacular sunset. "Available," it was, and we're the luckier for it.
Tags: sunset
You can follow any responses to this entry through the RSS 2.0 feed. Both comments and pings are currently closed.