Burnt House a Nuisance: Why is it not being cleaned up?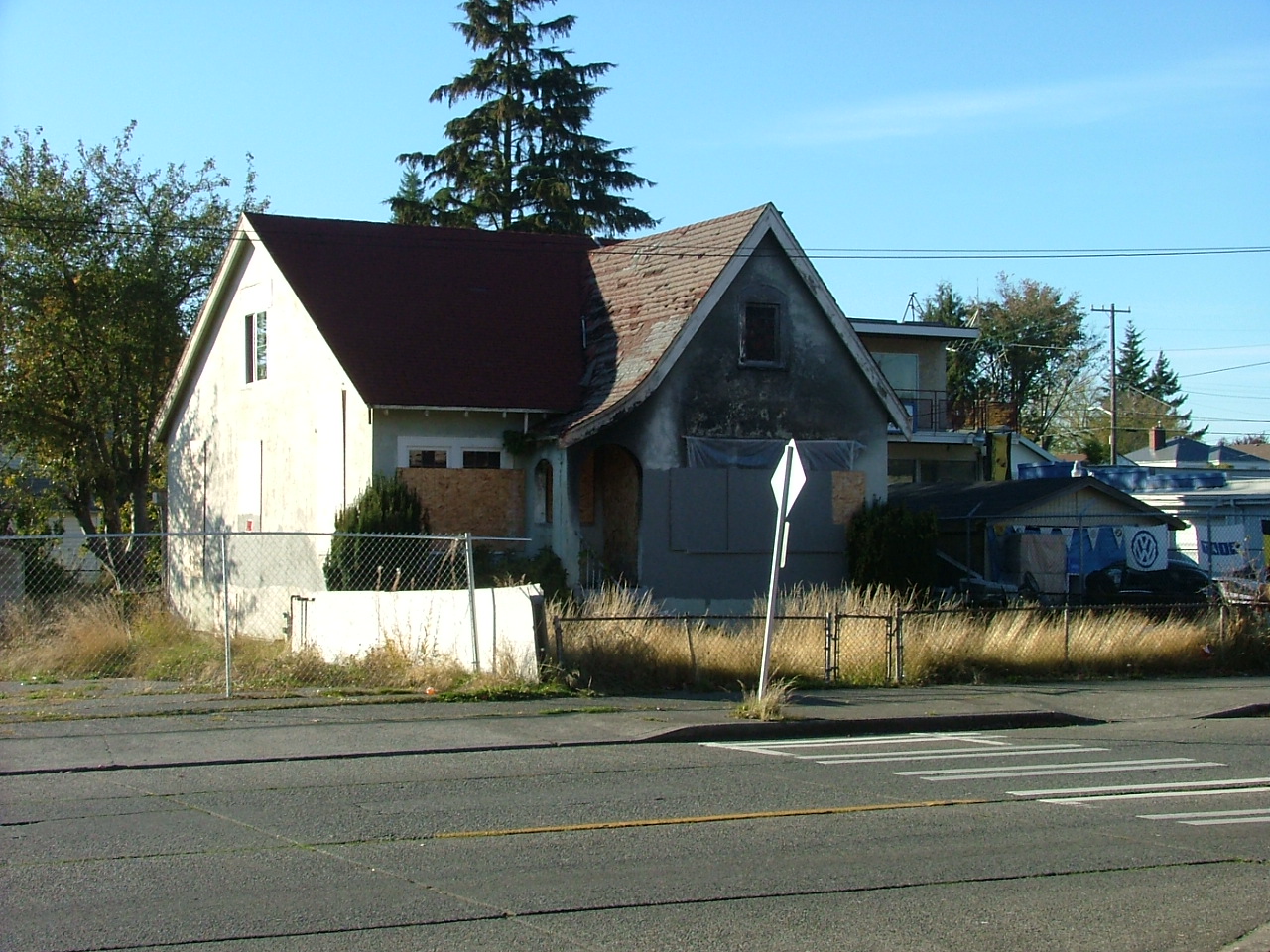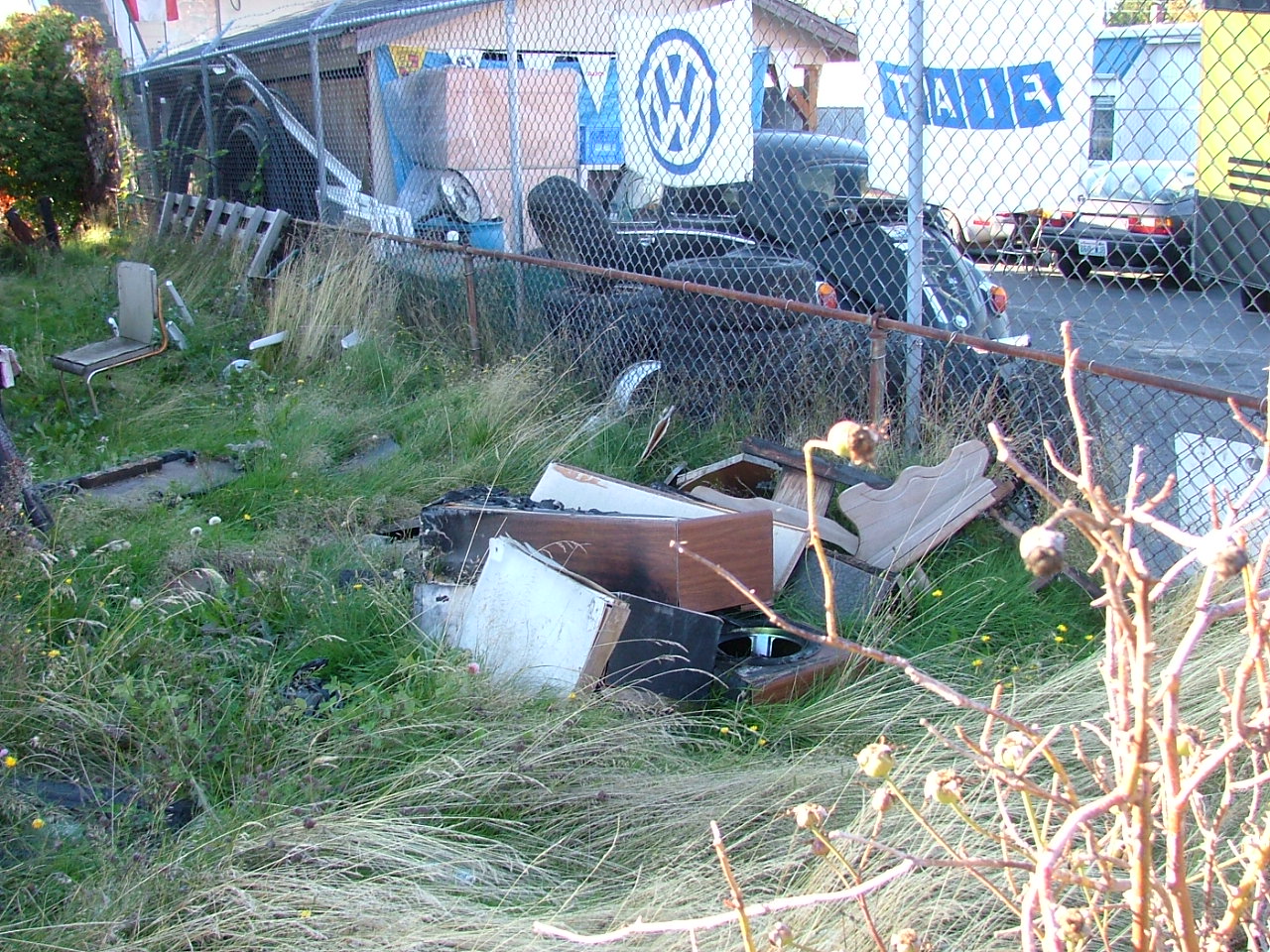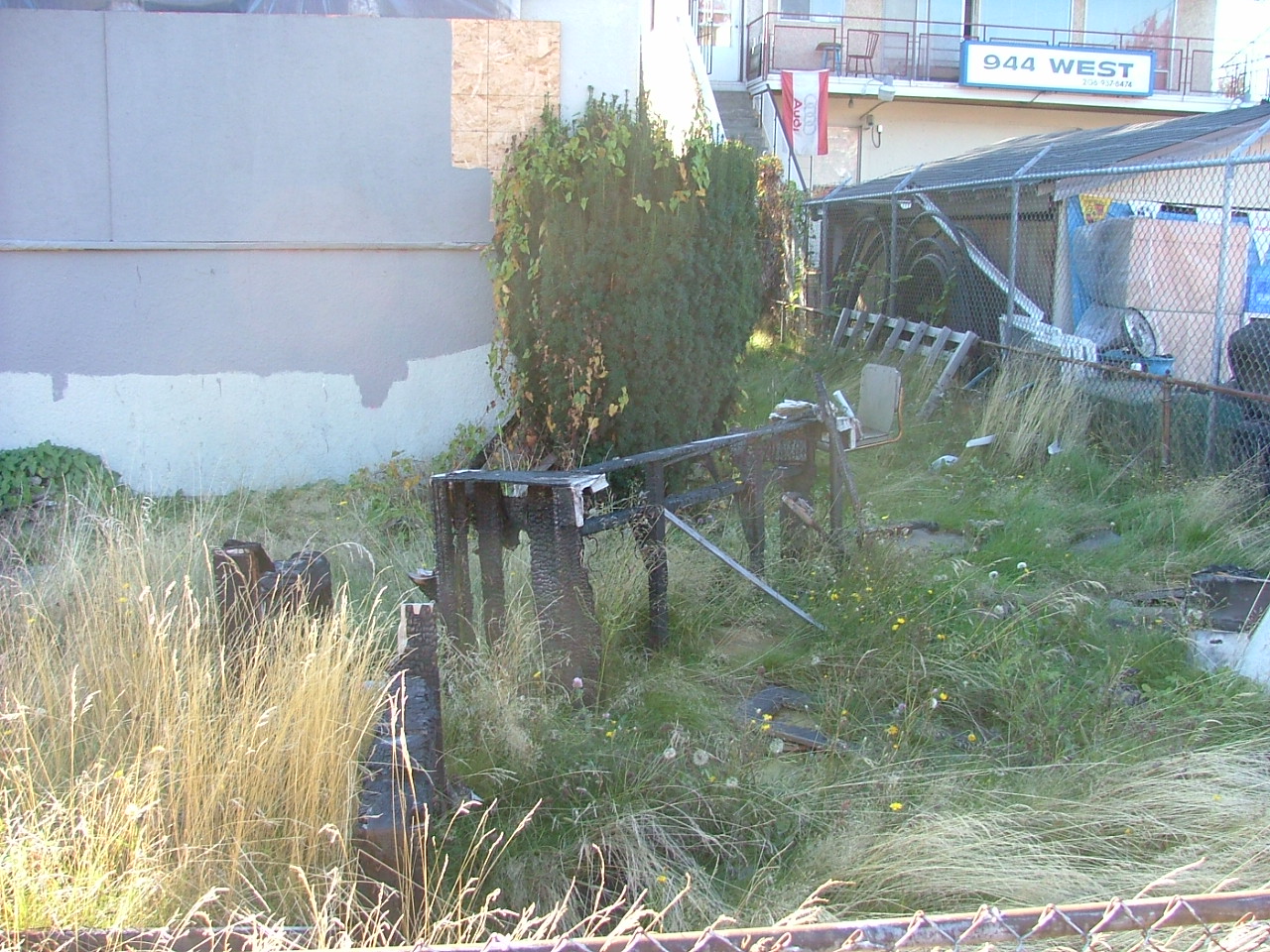 This house is located at the intersection of Delridge and 16th Avenue SW.  The house burnt down in December of 2007.   Sometime thereafter, some vagrants started using the basement as their home and so the owner boarded up the windows.  Word is that the house was to be torn down and a mixed use residential-commercial project was to take its place.   Nothing good has happened since.
As you can see from the attached pictures the place is a complete nuisance.  No steps have been taken to mitigate the damage caused by the fire and the subsequent abandonment.  The grass and weeds are overgrown.  The charred appliances and furniture are still lying outside where they were dumped by the fire department.  And the place is conspicuous to just about everyone visiting the White Center commercial area.  Clearly, the owner does not care what kind of a nuisance this creates for the community.  Anybody got some ideas on how to get this negligent owner to clean up his mess?
Tags: nuisance
You can follow any responses to this entry through the RSS 2.0 feed. Both comments and pings are currently closed.