Hot finds at the swap meet!
There may not have been a lot of vendors, but the ones that were there were great! And they'll be back tomorrow. Check out my new work shoes, only $15!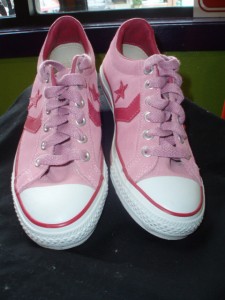 Tags: shoes, White Center Swap Meet
You can follow any responses to this entry through the RSS 2.0 feed. Both comments and pings are currently closed.