Update: Sign's up for ex-roller rink's new identity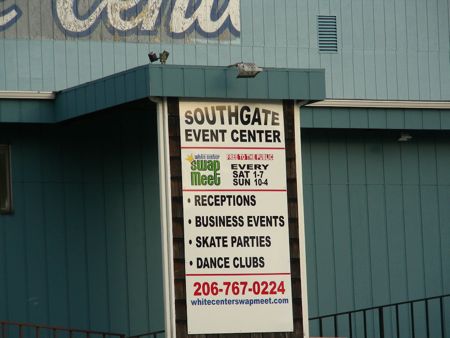 When we stopped by the former Southgate Skate Center last Friday, we were told the sign declaring it the Southgate Event Center would be up within a few days – and indeed, it's up now. Saturday's the first White Center Swap Meet at the historic, newly rechristened venue on 17th SW. (Previous White Center Now coverage here and here.) WEDNESDAY AFTERNOON UPDATE: The rink's sign was being painted over today – here's a picture we caught early this afternoon: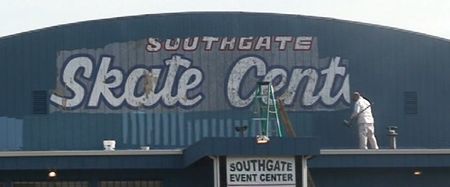 Tags: Southgate Skate Center, White Center Swap Meet
You can follow any responses to this entry through the RSS 2.0 feed. Both comments and pings are currently closed.