WHITE CENTER SUMMIT: You're invited on Saturday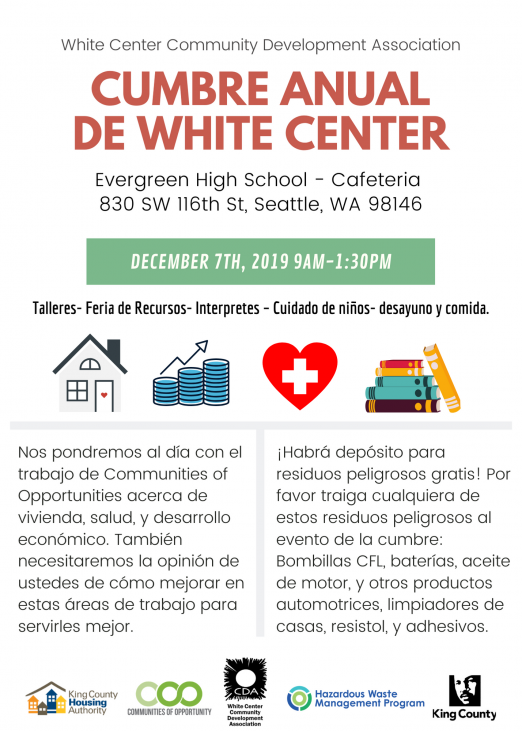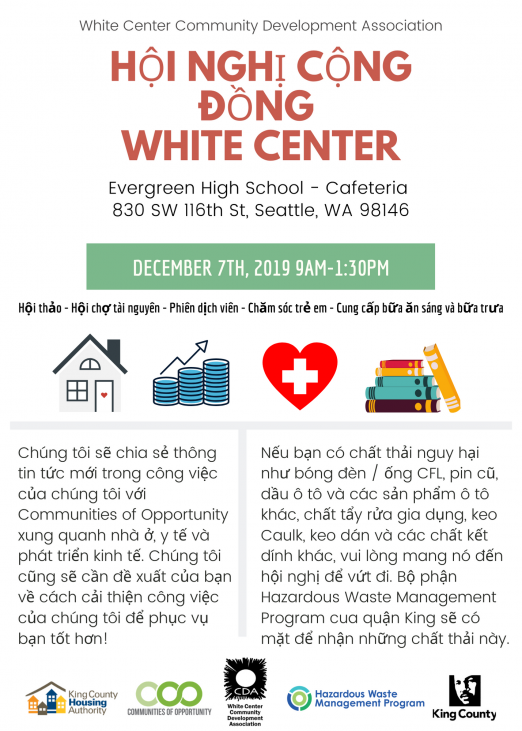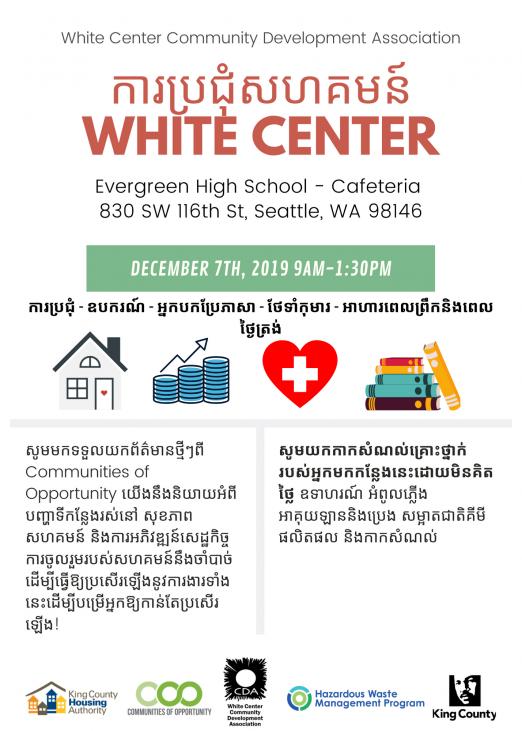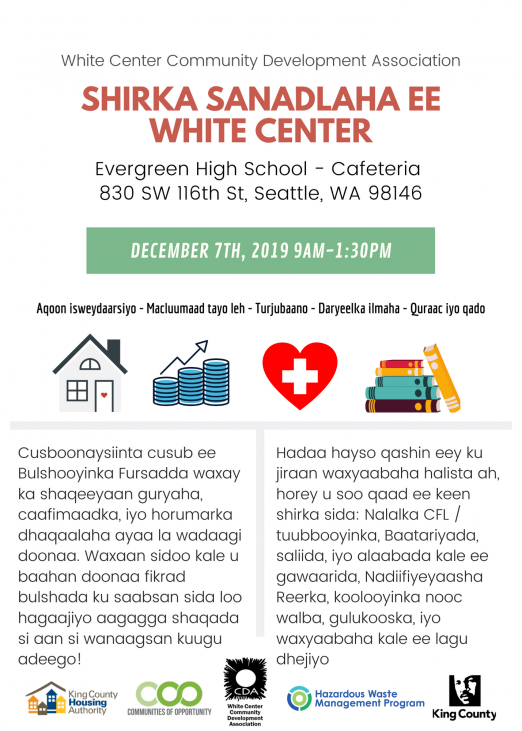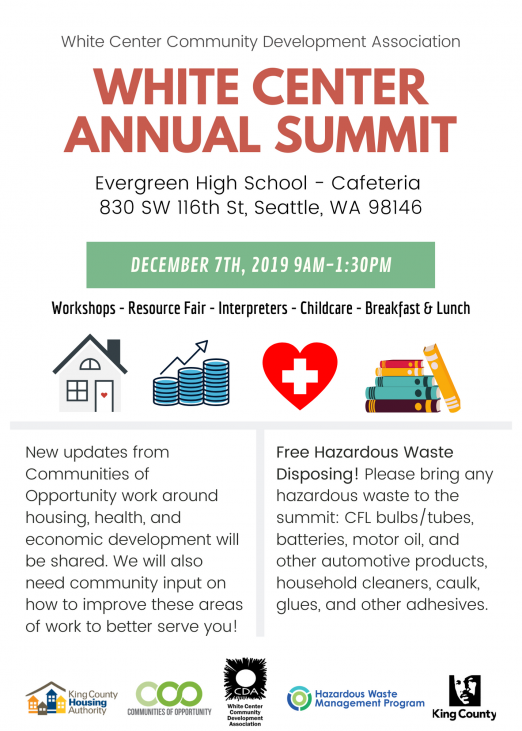 The White Center Community Development Association invites you to the annual White Center Summit this Saturday:
The White Center Summit is on December 7th, 2019, 9:00 am-1:30 pm at Evergreen High School.

The Summit will center issues of displacement and housing in our White Center community. Community members are invited to gather to receive updates about efforts around housing issues, share their experience around housing issues and/or successes, connect with different resources in the community, and define system changing solutions together as a community. This is also an opportunity to discard of your hazardous waste such as any sort of batteries, oils, and glues as there will be a WasteMobile truck present. There will also be breakfast, lunch, interpreters, child care, and raffle prizes provided at this event!
Evergreen HS is at 830 SW 116th.
You can follow any responses to this entry through the RSS 2.0 feed. Both comments and pings are currently closed.