UPDATE: Driver hits pedestrian on 16th SW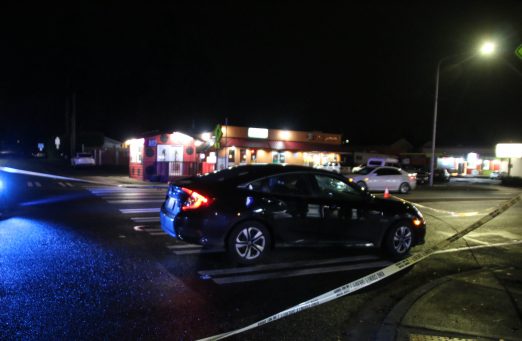 (WCN photo)
6:38 PM: Thanks for the tips (206-293-6302 text or voice any time). 16th is blocked north of 107th in White Center after a driver hit a pedestrian. Deputies told us at the scene that the male victim was taken to Harborview.
10:47 PM: KCSO spokesperson Sgt. Ryan Abbott tells us the man who was hit in a crosswalk is 50 years old. He was assessed as being in serious condition when taken to the hospital; the crash investigation continues, but the road has reopened.

ADDED MONDAY: As noted in a comment, the victim's family says he is 66 years old and in critical condition. A crowdfunding campaign is under way to help.
You can follow any responses to this entry through the RSS 2.0 feed. Both comments and pings are currently closed.