END OF THE LINE: White Center father and son on epic road trip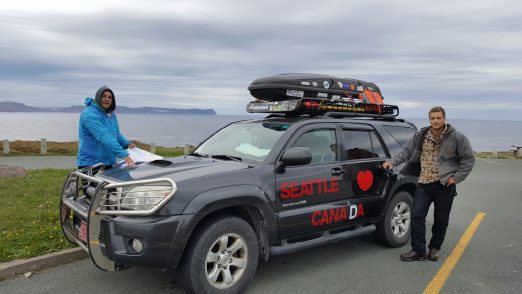 The photo and report arrived tonight:
Today, White Center residents Mark Ufkes and his oldest son Patrick have finally reached the furthest point east on the North American continent that a person can drive to, Cape Spear in Newfoundland, Canada. The drive is over 5,000 miles from Seattle. The Seattle Heart Canada sign is a big hit here. People honking and waving all the time. Next stop, Ice Berg Alley, and then a drive across Labrador in search of Polar Bears to photograph before heading home.
We don't know what route they took but if you put Seattle and Cape Spear into Google Maps – here's what you get.
You can follow any responses to this entry through the RSS 2.0 feed. Both comments and pings are currently closed.