POWER OUTAGE: Parts of White Center, South Park, West Seattle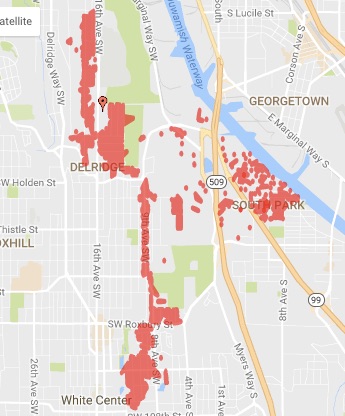 Power went out for more than 2,000 homes and businesses in parts of White Center, South Park, and West Seattle at 11:19 am. Seattle City Light says a crash caused it; some traffic lights, including 8th/Roxbury (which is dangerous enough when the signal's working), are out, so please remember that means they're all-way stops until restored. SCL hopes to have this fixed by 2:30-ish pm.
You can follow any responses to this entry through the RSS 2.0 feed. Both comments and pings are currently closed.