TODAY: White Center Library grand opening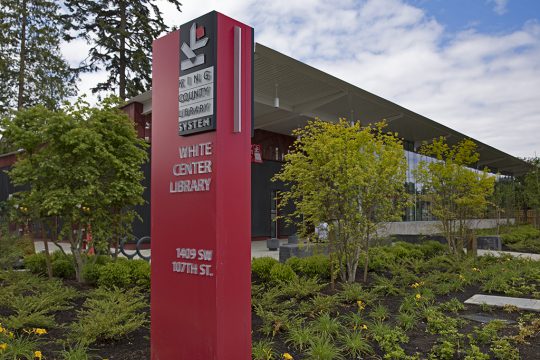 (Photo by Christopher Boffoli)
Today's the day! The brand-new White Center Library will be dedicated and celebrated today, starting at 9:30 am. Above, the photo is by West Seattle photographer Christopher Boffoli, whose work "Octopus Survey" will be on the wall in a library conference room. Below, the photo is by Gill Loring from the White Center Library Guild, during a preview inside: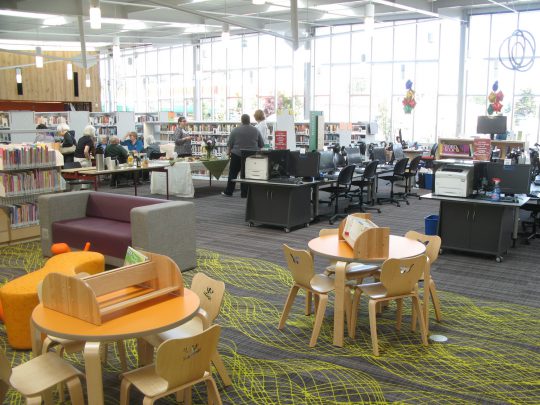 (Photo by Gill Loring)
Gill says visitors need to know that the library's main parking lot will be closed for the celebration, but offsite parking has been arranged at a nearby church. It's been 14 months since the formal groundbreaking for the 10,000-square-foot library at 1409 SW 107th, funded by a bond measure passed by voters a dozen years ago.
You can follow any responses to this entry through the RSS 2.0 feed. Both comments and pings are currently closed.