White Center food: Proletariat Pizza launches weekend brunch
With Mother's Day tomorrow, brunch is on many minds. Starting this weekend, Proletariat Pizza is serving brunch on Saturdays and Sundays, 9 am to noon (with lunch starting at 11, if you prefer). Co-proprietor Stefanie sent the first menu: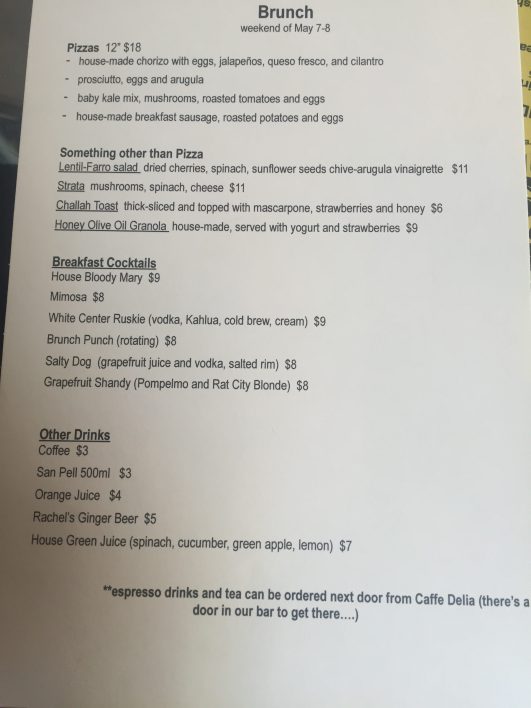 Proletariat Pizza is in its seventh year at 9622 16th SW.
You can follow any responses to this entry through the RSS 2.0 feed. Both comments and pings are currently closed.