UPDATE: Fire at White Center apartment complex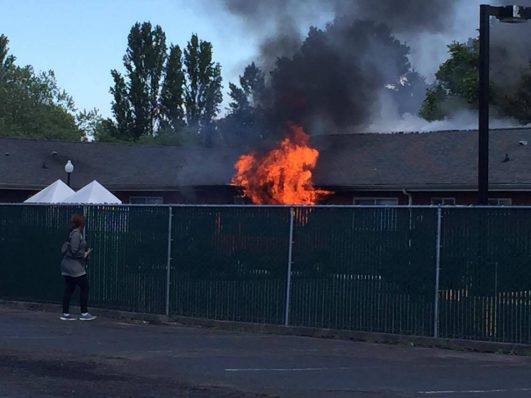 3:07 PM: Thanks to Jonathan for the top photo and tip: North Highline firefighters are at an apartment complex near Steve Cox Park this afternoon after flames tore through at least one unit. Our crew is at the scene now waiting to talk with the incident commander to find out more about what happened; so far, we know only that no one was seriously injured. More to come.
(WCN photo)
3:11 PM: NHFD tells us that three units were damaged by the fire – they don't know yet what started it. No one was hurt; one resident went in to rescue his cat, which is also OK.
You can follow any responses to this entry through the RSS 2.0 feed. Both comments and pings are currently closed.