UPDATE: Deadly crash on Ambaum, just south of White Center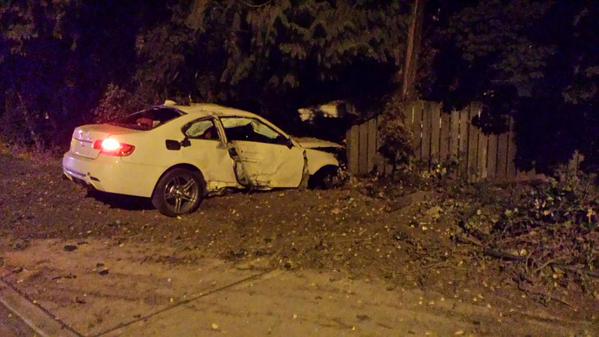 (KCSO photo)
3:29 AM: The King County Sheriff's Office says Ambaum is closed from 116th to 120th because of a crash at 119th that killed a man. According to KCSO, the man was a passenger in a car that investigators believe "failed to negotiate a turn" before crashing into a jersey barrier, possibly at high speed. The driver fled the scene but was caught with the help of the Guardian 1 helicopter. No word yet how long the road will be closed.
4:25 AM: Here's the video released by KCSO Air Support, showing how the search ended:
No update on Ambaum's status; please comment if you find it reopened, as we won't be able to check for a few hours.
10 AM: Ambaum reopened about an hour ago, KCSO says.
You can follow any responses to this entry through the RSS 2.0 feed. Both comments and pings are currently closed.