Update: Demolition day for ex-restaurant at 11060 16th SW
(UPDATE: Photos added from end of demolition work)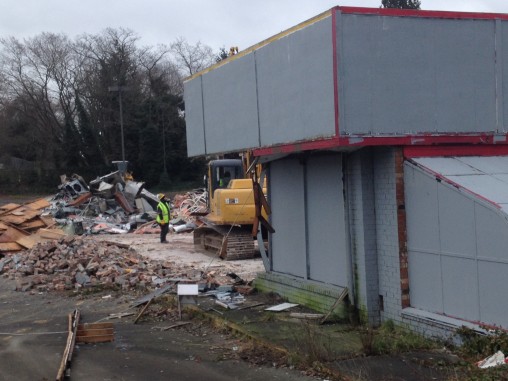 12:43 PM: Thanks to reader Sally for noticing a new banner on the fencing around 11060 16th SW, the long-vacant, often-vandalized former restaurant (El Chalan, Ezell's, Wendy's). The banner touts a bank as "proudly fund(ing)" a project there. The project was news to us, so we looked it up. From the King County Assessor's Office site, a quick line:
CONSTRUCT A 42 UNIT APARTMENT BUILDING/THREE STORIES WITH ASSOCIATED SURFACE PARKING ADJACENT TO THE BUILDING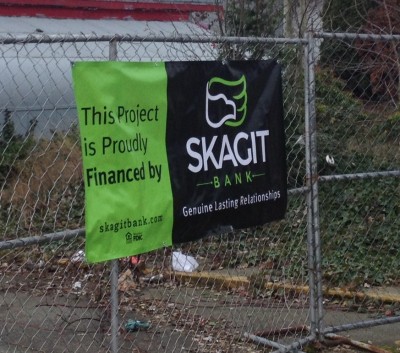 After checking out the banner and starting this story last night, we went back today and discovered that the longtime eyesore is being demolished.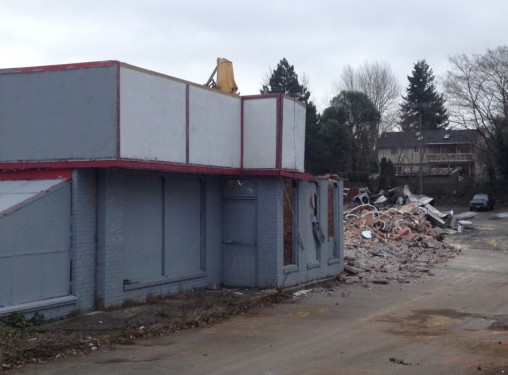 1:17 PM: Adding photos and backstory. It's been eight years since El Chalan, last tenant of the building, shut down, according to random mentions we've found. The North Highline Unincorporated Area Council long campaigned to get the property owners to keep the graffiti vandalism and overgrowth in check; we reported here on a major cleanup almost two years ago. Since then, we've seen periodic paintouts.
Meantime, as to its future – according to county permit records, the apartment proposal has been in the system for some time, but just got going in earnest this past September.
ADDED: A few more photos, from the very end of the demolition: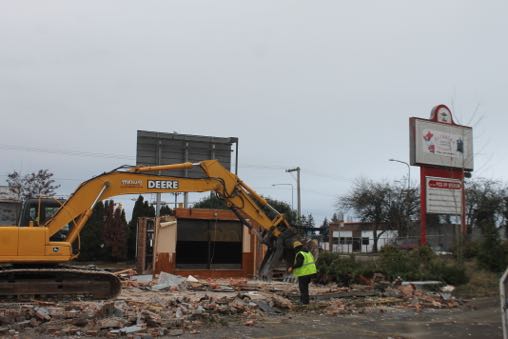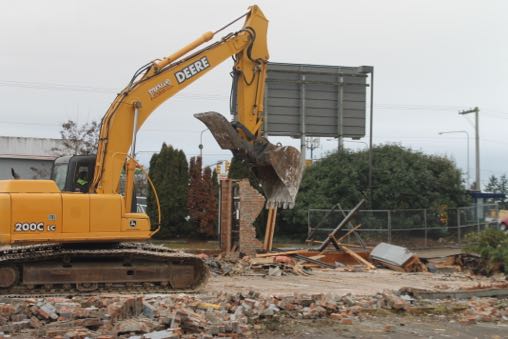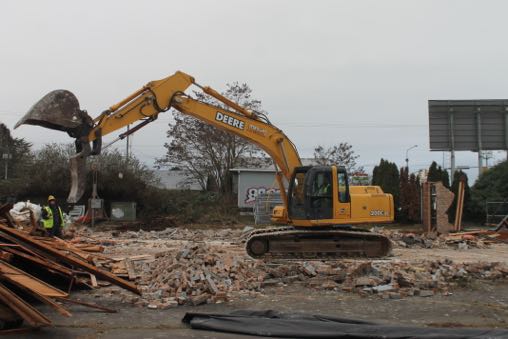 You can follow any responses to this entry through the RSS 2.0 feed. Both comments and pings are currently closed.