School bus and car collide; no serious injuries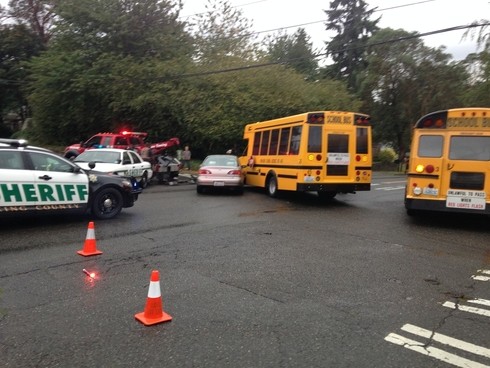 In case you saw this and wondered – a Highline Public Schools bus was involved in a collision with a car at 28th SW and SW 106th this morning, but everyone on the bus is OK, and were being transferred to the other bus you see in our photo, according to a KCSO deputy on the scene. The driver was being checked out for what was described as a possible wrist injury. Tow crews were arriving and this wasn't expected to impede traffic for too much longer.
You can follow any responses to this entry through the RSS 2.0 feed. Both comments and pings are currently closed.